My friend and coworker passed away on March 1st, 2006. Though I've written of him in passing I was so confused by the difficulty while attempting to discover how he passed that I pushed aside creating a memorial for him. One day he was at work and the next he was gone and that is the most I can share with you here.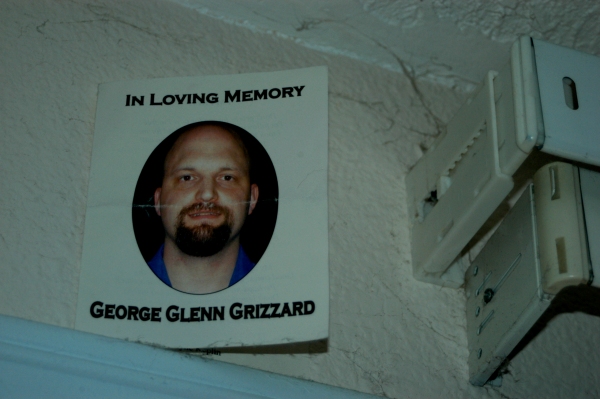 I keep this picture of him on my wall to remind me that we do not know the moment of our passing. George, though I didn't know him well, was a good guy who always had a huge smile on his face. I worked closely with him for years and a few weeks before his death went out to the Hillsboro airport to help him move his Cessna from the general parking area to his private garage. We'd planned on going for a trip in the plane when the weather got better but for better or worse we didn't get to take that jaunt, which would have been my first in a prop plane.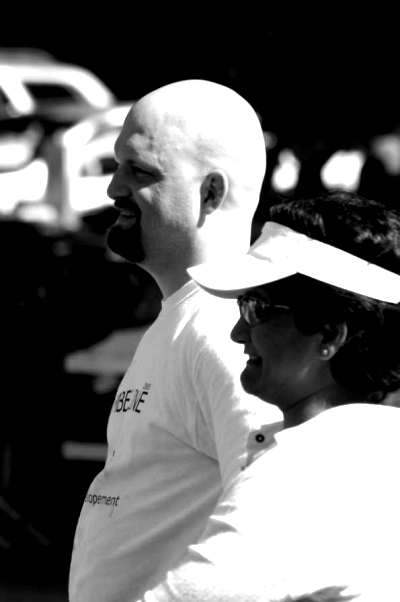 I don't have many pictures of the guy but here's one I snapped at one of the company get togethers in the summer of 2005.
George, to my reconning, usually had a good attitude and as such, helped my co-workers and I with a little extra-caricular activity. Specifically, when one of my co-workers was on vacation we decided to take his desk and move it...yes, the computer, the phone, every sheet of paper and pencil and photograph, to another cube...with the caveat that he'd only get his stuff back if he played our little game and by doing so found our cube.
And so I put these envelopes together and started an eight or nine stage Amazing Race which took our mutual co-worker about four hours to complete (fortunately our manager was of good enough spirits to allow us to screw with each other). He had to be a greeter at the front desk, he had to apply for a job at Elmer's Pancake House, and so on and so forth following a string of poetry leading him from one clue to the next. George, bless his heart, was kind enough to be the final link on our little treasure hunt.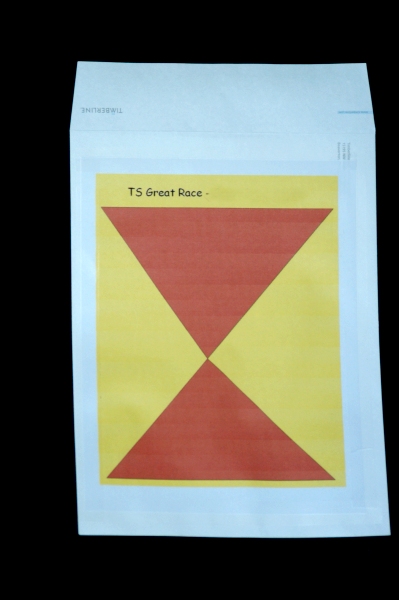 George, we miss ya.