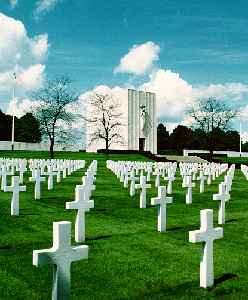 Private, U.S. Army
142nd Infantry Regiment, 36th Infantry Division
E Company
Entered the Service from: California
Died: March 21, 1945
Buried at: Plot C Row 12 Grave 56
Lorraine American Cemetery
St. Avold, France
Awards: Purple Heart

While searching for information about my maternal grandfather's military history in the Pacific Theatre during World War II I stumbled upon this information about his brother who died in Europe just months before the Germans surrendered. Those of us who remember his sacrifice honor him.
As far as I can tell, he would have been in Soultz-sous-Forêts, which roughly means "Soultz" below the forest, when he died. As you can see this is close to the German border.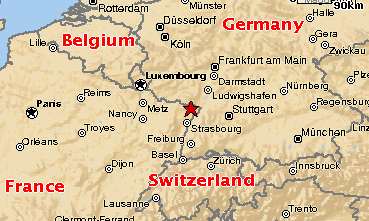 Read about Richard and his buddies at The Story of the 36th Infantry Division. One of the more startling things the 142nd Infantry was responsible for was the capture of Reichsmarshal Hermann Goering, Field Marshal Gerd von Rundstedt, and Dr. Hans Frank.