This may come across as a little odd but this memorial is dedicated to my last car apply named Satori.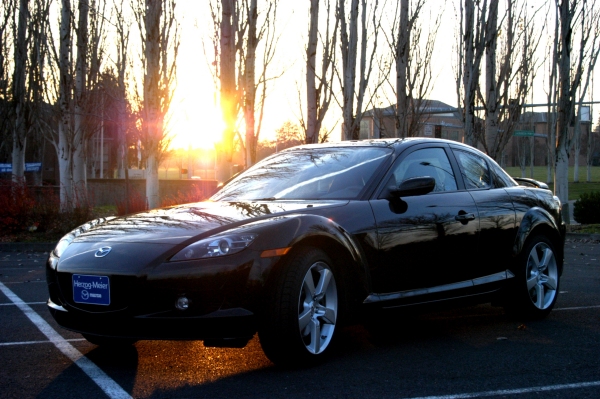 I bought her for 31st birthday and really enjoyed owning this car...until, of course, I discovered the thrill of a motorcycle which all but negated anything something on four wheels could do.
Unique, this car sported a rotary engine and about 230 ponies under the hood. After a wash and wax this car definitely turned some heads but...due to pain shifting (knee problems), cost of ownership, etc., I was forced to sell her. On December 26th, 2006, I sold her to a very nice man as his son's first car (as a comparison my first car was a beat up silver 1984 Volvo Stationwagon). May she bring joy to that family as she has me.
Goodbye my midnight beauty.