Today I woke up a little late, probably the first day I've slept in since my vacation started, and thought I should probably do something useful around the house. Then I thought no, I've been up to something every day of my vacation whether that be riding 600 miles or cooking dinner for my sister and family and I'm going to take one day and do nothing productive, useful, or meaningful and with the exception of brushing my teeth, getting dressed, and dropping a movie off at Hollywood Video, I've been relatively successful.
[Flashback] Friday August 26th, 2005...
I woke up after my father left to an arbitration, a job he's been doing for years now. You could say when he retired he couldn't stop being of use to those around him somehow and being he does like to have the final say in all things a legally binding arbitration with him in the middle of the table definitely gives him the best of all worlds while being able to help people out.
I believe we ate pancakes that morning but don't quote me on it. Yes, actually do because I now recall having two pancakes, or at least one and a half, before jumping in the shower and getting in a mindset for my first day long 260 mile bike ride. Got out, played with my daughter, and hung out with my mom. Waiting, waiting, my dad was taking too long, he was supposed to be back by noon but finally a little after 1pm we get a call that he's ready to be picked up from the court house and he thinks it's too late to go because it'll be dark before we get to Mt. Shasta California but I say no worries, no worries at all, since I'm riding behind it'll make riding at night easy and I won't have to worry about speeding to keep up with my "pace car".
So we're finally ready to go but no, dad's gotta go to the hospital to get his allergy shots and then it's to Redmond so they can stop at the credit union. It's too hot out so I'm not going to stop and lolly gag at the hospital with all this bike gear on so I shoot out into the country towards the home I grew up in and it was a strange experience. When I was young I often biked those roads, albiet on a 10 speed, and that ride took about 30 minutes or so. This time at up to 100mph it took a few blinks of my eye as I shot over the all too familiar terrain and stopped outside the driveway of the old homestead looking at the changes made to it. The new owners have added a couple shoddy buildings outside and had taken out the plants by the front window and replaced them with plastic forest creatures.
I also noticed the hill that was beyond that front window, a hill I had looked at all my youth and there was something powerful there, a memory, and when I recognize something so strong like that I know there's something to be learned from it. What? I didn't know then but some day I will be able to take the symbolism, the memories, and emotions, and use that as fuel for further transformation. It is so strange now being able to spot these images as if they are neon signs and know, just know, that there's fuel there waiting to be ignited and light my way. Where will this one lead me?
I managed a tight u-turn in the middle of the road then shot back into town using the back road which goes by other memories I know. There's the Yokers old place, past those houses, remember that? And the graveyard on the right where someone you never knew was burried but is visited every Sunday by those you do know. And then down main street past a guy on a Harley who's too full of himself to put his hand out in greeting and a silver RX-8 on your right--oh, now someone in P-ville has one, I am no longer special! lol
Did I mention I also stopped for gas and the old bloke there inquired about my ride and where I was headed and "it's a good day for it" says he? Well, that did happen too.
I stop opposite the 7-11, put the kick-stand down, and get the disc alarm attached to the front break, then head across the street to pick up a few gatorades to keep myself from being dehydrated. Two drinks, no caffiene, no cigarettes, how very different, how very strange, but change is the name of the game isn't it?
Back at my bike I'm waiting for my parents to show up, they said they'd meet me in the park but I don't see them. There's a guy in a white truck stairing at me, what's up with him? He's preoccupied. Then my parents show up, my dad comes over and we chat as I get my gear back on. You see, it's not like just plopping your ass down in the seat of a car. First I need to get down and take the alarm off the bike and get the tank bag hooked back on. Then I get the jacket all zipped up, helmet in place, chin strap tight, glasses back on, then gloves after which I check the bike's fluids, clutch, breaks, blinkers, and headlight, before getting the engine going. It's all part of the ride, at least if you want to enjoy it safely.
So then I followed several car lengths behind my parents as they drove to Redmond under the hot mid-day sun. Once in Redmond there was much time spent at traffic lights and I sweated like a dog under my gear and once at the credit unions' drive through I practiced my slow maneuvers in the parking lot in an attempt to keep cool, since I couldn't find any shade. Next, before heading off I waved at my mother to stop near me and showed her the hand signals for "I need gas" and "I need to stop, my ass hurts" and "hey mister biker dude, have a good one" and also let her know she didn't need to speed up if I got on her bumper as I could always stop significantly faster than her car could without skidding out and doing something "fun" like high siding myself (something I did not tell her about as I know information like that would only stress her out unnecessarily).
So after another stop at Fred Meyer so she could deposit the check from the Credit Union (I don't claim to understand their finances) we hit highway '97 South to Bend, Oregon. I hadn't been on this highway in a long time and hadn't been in Bend since an x-girlfriend, well over a year ago, left me with nothing but memories of being manipulated, decieved, and cheated on.
I thought once I'd brought true loyalty into my life it would mean everything would change. What I have learned, however, is that it means one thing and one thing alone, that you will still hit all the same ups and downs in life but your heart, your spirit, will go through those events with clarity and focus and purity and no one can take that away from you once you've found it. Sure, people will lie, cheat, steal, what have you, but if you're 100% true, if your dream has a positive intent, if you speak with integrity, then no one can harden your heart or your soul. Nobody. And you may be lonely and you may get used but you go home feeling good about yourself and that's not something you can buy.
And so we traveled through Bend and as we hit the lava fields south of town my butt really started to hurt and I found myself strategically placing myself forward on the seat then back and in every position in between. I must have looked a little silly to anyone behind me for any length of time, but that's the life when you aren't riding a Goldwing!
Then I glance down at my cell phone and it's blinking, blinking, and I'm like oh man, not work again! So I flash my brights at my mom and give her the "need to pull over" signal and we pull into a Shell station and I check and it's my roomate so I call and my daughter's out of the car so I let her talk to her mom. After she gets off the phone (has to be asked to get off the phone as we're a little busy trying to get to Northern California) my mothers flashing her car lights so I can check and sure enough her right low beam has gone out.
So we're off again and through traffic we go and so on and so forth for dozens and dozens of miles I'm keeping a close distance, keeping my eyes peeled for deer, and listening to my MP3 player.
We stopped again in Chemult, Oregon, where we always stopped on our trips to California when I was a kid. As we rode into the tiny town I recalled that the man who sold me my first new car, the Jetta, in January of 1999, had owned some land out here. And I forgot about him as soon as we entered a restaurant I remembered from my youth. I remember having a burger or fish & chips and always, always having a big milk shake with it. But I'm old and don't drink milk shakes anymore so my daughter did in my stead while I went to use the bathroom and did a little shimmy dance trying to get my padded motorcycle pants down far enough to sit down--I know, too much information, but that's what you get for coming to The Temple, isn't it?
What did I eat? A bacon cheeseburger with fries, a glass of lemonade, and two glasses of water. I know, I should have eaten lighter but biking makes me hungry and I could have easily eaten twice as much but no need to chance getting drowsy on a bike--something that does and should scare the hell out of anyone since trying to follow a delayed apex line on a blind corner is not something you want to do with droopy eyelids!
So we eat and we leave and I'm wishing I could do at least 90mph, I'd get there faster and have a whole heck-of-a-lot of fun on the way but that's okay, I'm just following and listening to an episode of Coast to Coast AM and George Noory is ripping a guy a new asshole because he had claimed to have captured a bigfoot and had tricked people into purchasing access to his web site but then this guy claims he was conned by some other people but I heard that show last weekend or whenever and he had said he'd caught the thing so I was pretty happy to hear him getting slammed on a show that I sometimes believe has a low standard when it comes to guests' claims. Thanks for bringing integrity back and making investigations into the unknown more serious C2C!
As the sun started to set we hit North Klamath Lake and I again started to be pelted by bugs. Wait, no, this time I'm hitting dozens and dozens and dozens of these little green buggers worse than I had the previous evening and I'm going around corners and barely able to see out of my helmet and getting a bit nervous by this point after all, if it gets dark headlights are going to start shining off their guts and tiny wings making it harder for me to concentrate on the roads and the corners. So when we stop at some road construction just before Klamath Falls I flash my high beams at my mother and give her the "Need to stop and get gas" signal, which was true, but I also used that time to switch from my bug covered smokey faceplate to my clean and clear nighttime faceplate.
Ten minutes later that was covered in bugs too!
And so all I could do was think how horrified the Dalia Lama might be killing so many sentient beings and then I thought I can just wish them away but no, plunk, plunk, plunk, they kept hitting until we passed the wetlands and it was dark and now I was riding fairly close to my parents so I could see the white line for some distance ahead of both of us and keeping my eyes off any oncoming vehicles to keep from being blinded by the bugs and wondering what a sad sight this must be my parents car having one headlight out and the driver must be thinking "hey, get your headlight fixed!" then they see me and think, "Oh, another person who needs to get--oh, it's a motorcycle, nevermind!"
It's also getting pretty cold out so as I ride I'm trying to strategically zip up my air vents to keep a little warmer and all the while wishing I'd bought some cold weather gloves with gauntlets. I also noticed it was cold then warm then cold then warm again as we went up and down hills and into valleys and I enjoyed every time we hit a warm pocket of nightime air. Just one more great thing I learned that I loved about motorcycling through the countriside as the stars started to come out and shine down. And there, just over the hills, Mt. Shasta being lit up with the last sunshine of a dying sun.
And then we were in Weed, California, and I found it had some pretty fucked up roads for being on a motorcycle. Pot-holes, screwed up concrete everwhere, horrible rail road tracks...ug...so finally got to my sisters where my daughter immediately dissapeared with her two cousins doing whatever it is kids that age do (i.e. get into "trouble" ;) and the adults sat/stood around and talked. My sister gave me one look about the bike but otherwise didn't say much and my brother-in-law came out to look it over and chit-chat but I just wanted to get my gear off, have a few cold glasses of water, and sit my pained butt down on a soft, cooshie chair!
That night was fairly typical. The kids played then took baths then gave us old folks hugs before heading to bed. My sister went to bed fairly early and my father sat on the couch reading one of his books while my mother staired at cop show after cop show. Then finally they went off to bed and I found myself on my bed--i.e. the couch--flipping through channels on the Dish while my brother-in-law ran back and forth to the computer, garage, bedroom, not seemingly able to stop in any single place for very long. And I'm just laying there reading a book I'd bought for the trip and intended to started reading in Eugene. It's called The Voice of Knowledge by Don Miguel Ruiz. Here are some quotes I'd like to share with you:
"We no longer lived in heaven because lies have no place in heaven. This is how humans lost Paradise: We dream lies. We create the whole dream of humanity, individually and collectively, based on lies."

"But there are two kinds of artists: the ones who create their story without awareness, and the ones who recover awareness and create their story with truth and with love."

"He looked at me with a big smile and said, 'You know, most people around the world believe that there is a great conflict in the universe, a conflict between good and evil. Well, this is not true. It's true that there is a conflict, but the conflict only exists in the human mind, not in the universe.'"

"How can I say, 'God, you have created billions of people, and they are not perfect'? For me to say that I am not perfect or that you are not perfect is the greatest insult to God..."

"...seeing the way that I dream can give you an idea of what you can do with your dream."
Before I forget that first quote is the one that provided the key to opening that verse from The Lord's Prayer I was talking about last night. You'll understand when you are ready :)
Then I watched Apollo 13 on The History Channel, turned the TV off, and fell relatively quickly into a deep sleep. And I dreamed about Prineville, my old home, how it had changed, and how I could never go back.
To be continued…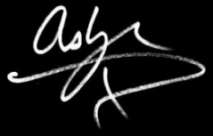 August 29th, 2005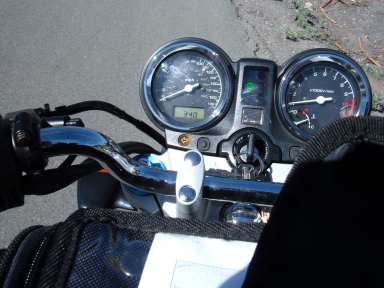 It's late and I've been home about two hours and I'm writing to share some of the details of my vacation. Why? I don't know why. Well, one reason is to get my fingers moving and stretching since I noticed after two hundred miles and a night of sleep my left hand would become completely immobile, tensed up as if overnight I'd gotten an extreme case of left-handed arthritis. Or I'm writing because this is the first vacation I've ever, ever, ever, ever had in my adult life (where I wasn't laid off, sick with the flu, being cheated on, loosing my marbles, moving to a new home in 100+ degree weather, etc.) and I wanted to share it. Or maybe I'm writing because I told myself I would when I got home so here I am eating a few kettle chips and letting my butt get used to being on a chair with plenty of cushioning!
[Flashback] Thursday August 25th, 2005...
After writing my previous journal entry I left for the motorcycle shop in Hillsboro to pick up the back pack I'd ordered a week earlier only to find out it still wasn't there yet. I was getting a little impatient; I'd planned to leave early Wednesday morning to beat the mid-day heat so I asked them to get a tracking number to see where it was at and if it would even arrive. The salesman called and found out that company X (Joe Rocket) was no longer supplying the pack I wanted and they didn't let anyone else know so here I could have left a whole day earlier! So I looked around and found this Agio 1850 Backpack which I bought along with bunjies for the back of the bike (in case I wanted to hook anything else on).
Got back home, packed up, and finally hit the road at about 1pm. There was plenty of stop and go traffic on my planned route which was highway 26 followed by 217 then Highway 99 West which I was going to take south to Eugene, over a hundred miles away. I had the backpack on my back, which didn't help me cool down in the sun, especially at traffic lights, and the map was folded and in view up in the plastic visor of the black magnetic tank bag. MP3 player was filled with almost a gigabyte of music and Coast to Coast radio shows and I was in a state of partial disbelief that I was on this huge dreamlike quest, I was doing something I'd always wanted to do but until this last year haven't known how to set all the dominoes up, so to speak.
So there I was riding through town after town and countryside in between smelling the fresh air, the diesel of the truck in front of me, the farm trucks, the cows, some animal dead in a ditch, the sprays from water pipes in the fields. That is, quite frankly, one of my favourite things about biking and it's something I didn't expect. A full face helmet, by it's nature, doesn't let the wind hit you right in the face but a little is continually sneaking in through the vents and down by one's chin so just the right amount of every smell sneaks in and it's just a beautiful orchestra of scents. Some are what we'd consider "good" smells while others are "bad" smells, personally I take the good with the bad and enjoy them all since the entire experience is just…well, you have to do it to know what I'm talking about.
Oh, and I was good about keeping my speed down which is hard on a bike. Frankly, after you've ridden a few hundred miles on bikes you realize that judging your best speed using the speedometer isn't as safe as knowing what's safest for your skill level based on the road conditions, your knowledge of the roads, time of day, etc. For instance, at one point I ended up, along with several others, stuck behind a slow (SLOW) moving farm machine and there wasn't enough room on the left for cars to pass. Should that stop lil' ol' me? Ha! So roll back on the throttle, hold on for dear life, have an out-of-body experience, and in about 1.5 seconds I've passed the whole gaggle of cars, the tractor, and am a football field in front of the pack and coasting along without a care in the world.
Don't worry, I slowed down!
Did I mention I also had my cell phone in the plastic visor of the tank bag? Well, I did, you know, just in case work called and tried to interrupt my ride so sure enough I get a call about 30 minutes north of Corvallis so what do I do? What the hell do you think I did, I kept biking!!! But yes, I am loyal--and my ass was killing me!--so after getting in Corvallis I pulled over in the shade of one of the downtown buildings and called my friend at work and went over a few things then talked about bikes and whined about my ass (for some strange reason I love to whine about my ass, especially to my hooligan co-worker buddy). I also used the opportunity to down a bottle of filtered water which, quite frankly, is easy to do on a hot day on a bike one after another after another since you'll sweat those bottles in the next hour or so anyway!
Babble, babble.
So after drinking like a thirsty dog and being more than ready to get moving again so I could cool off again I put my earphones and helmet on (always a small chore), on the bike, clutch in, ignition on, check-neutral, engine cut-off switch, kick-stand up, and light'er up! Of course then I was just stuck in traffic for about five miles until the end of Corvallis but after that it was zoom zoom and cool air coming through the vents of my jacket and plenty of opportunities to practice my counter-steering and cornering which, I might add, has improved significantly over the past five days or so.
Bloody heckola muffins! I forgot I was also on a timeline to hit Eugene for two reasons. First and most importantly, I planned to stop, get something to eat, then head to Prineville, in Central Oregon, where my parents live, and I had to get there before dark (for those who don't know a motorcycle's low beams only light up enough road to "safely" ride at 35mph). The second was to deliver a package which I was carrying in my backpack which was taking up the space that would otherwise have been used to hold my Nikon--sorry, no pictures and I feel bad since there was so much beauty I caught while riding!!!
So I finally arrived in Eugene around 5pm and got stuck in rush-hour traffic out on the west side of 11th, rode into town, up Willamette, and to a post office I'd only been to once many years ago and was worried that maybe this was the wrong memory and the post office wasn't really there but it was and fortunately it was open until 5:30 so I had just minutes to spare as I walked in. Five minutes later I had the helmet off, had dug through the backpack to find the package, sent it--oh, he asked if I wanted priority or first class and I almost laughed because all I had to do was get on the bike, go one mile, drop it on a porch, and it'd be done--"First class is fine," said I.
So I got back on the bike and not sure what I wanted to do about food I vroomed on down to the Dari Mart I once worked at, took off my gear, grabbed three drinks (two of which I downed in only minutes), and two greasy hot dogs. Once down at the table I called my roommate to let her know I was still alive and then my dad since he and my mother were under the impression I'd be there already (see that great film "The Backpack Fiasco"). Off the phone. Thinking about all those past memories and times at this Dari Mart.
I have to admit I've always been a nostalgic person. And you know, in many ways that's all I've got anymore. Here I was back in a town I lived almost a decade in, where I went to two colleges, where I lived in countless apartments, knew dozens and dozens of people, had several jobs, was married in, and I didn't have one single human soul I could call up and say, "Hey, I miss you. Do you miss me? Wanna go get some coffee? A beer? Mind if I crash at your place tonight?"
Part of my mind says it would be 'normal' to have that, that no one I've ever known is in the boat. But then I think the older and wiser I get the less normal I am and frankly, what does it matter? This is my life, these are my experiences, and they don't have to be like anyone else's and nobody else needs to understand them. I finally get that.
So I go to this place, my old home which I loved and is still in many ways close to my heart, and what I have are memories. Look, there's Sundance groceries, I love their salads. There's a place I lived, it was painted, and there's another, oh, and I used to walk that road at night. And I'm thinking I would never have imagined myself zooming up and down those same streets on a 919cc sport bike asking myself if my next memory, that next old friend, is just a memory or another lesson in disguise.
I didn't have time for lessons though. I'd actually brought a couple of books so I could take a break in one of the city's parks, read, and get a little rest before the second leg of my trek. Instead I had to eat and run so I was back on the bike and down to the university…oh, and I remember a few cops eyeing me. What is it about cops always eyeing me on my bike? Actually, when I get a picture of myself on the bike it'll probably be obvious, I look like a hooligan on my hooligan and they hooliknowit!
Next I'm going East on a highway I've done a million times in several cars since my highschool days. I'll admit, I was a bit nervous. This would be my first experience on a mountain pass on a motorcycle. I knew there were some steep corners and plenty of deer waiting to jump out and knock me off my ride. I found, however, that I was taking most of the corners much faster than I would have in my old '99 Jetta. In that car I'd take a suggested 45mph turn at 55mph-in the RX8 I'd be able to easily do those same corners at 70mph. On my hooligan? First off, it's not terribly safe to look down when you're cornering since cardinal rule #1 of motorcycling is "you go where you look" but when I did I found I was hitting some of these corners and accelerating up to 80mph without noticing myself rolling on the throttle too much.
That was nothing compared to my canyon ride today, though! But I will share that with you another time!!!
When I got to the top of the Cascades it was sunset. If you haven't been on that pass at the top there was a huge forest fire years ago. Normally this scene looks a bit descolate but that afternoon the sun was shining at just the right angle and the forest was glowing in an array of dark and light purples and greys. Oh, was I wishing I had my camera but I was also glad I didn't because I didn't have time, night was almost upon me!!!
Speaking of things being upon me, riding along the McKenzie river for an hour at sundown was a rude awakening to something I hadn't been ready for in any of my motorcycle research or training: bugs. Did I say bugs? I mean a lot of damn bugs!
Splat! Splat! Splat!
All over my face mask and you can't wipe them away with your fingers or you just smear guts everywhere and that makes your vision worse and you can't make your vision worse because if it's too bad you need to open the visor to see the road and if you open the visor to see the road splat, splat, splat, right into your glasses, nose, and mouth!
Anyway, arrived in Sisters just after dark, stopped at the Shell station to do something I'd never done before and which I think gave the attendant a little chuckle. I squeegeed my visor with the helmet still on my face before hitting the road again.
The rest of the sixty minute ride was a bit nerve wracking. I'd ridden in the dark before but in the city where things are lit up nicely. Out in the country if something jumped out in front of me I'd have to rely on all my skill, training, and quick responses. So at every opportunity I got four or five car lengths behind someone else and used both their and my headlights to give me enough visibility to plan my path of travel, which was particularly important around turns (those of you who motorcycle know what I'm talking about).
Then I got to my parents' place. My daughter was there as well, she's been with them for the last month because I am a pathetic parent and have had to work then wanted some me, me, me, time for a few weeks. Hugged her, she went to bed (it was late), then I called a friend of mine so I could go see her house. Drove five or six blocks to my friend's new place, talked with her and her cute little daughter for a bit, and saw plenty of pictures and other things from their trip to Disneyland. Went back to the old folk's, put the bike in the garage, then laid on the couch and watched some tv since everyone else was in bed.
It's strange. When I was a kid people would come visit and they'd get the beds in the house, it was just common courtesy and practice. Well, I'm an adult and I still get the couches. That's not a complaint, though, I don't mind having the couch, that's where the tv is, I get to stay up the latest, and this couch in particularly I've spent some of the best and worst nights of my life on, what's another night with an old friend?
So I laid there and ate some Ritz crackers and drank a couple glasses of water, watched an episode of M.A.S.H, then a silent film about a clown named "HE - Who Gets Slapped" which, although simplistic in plot, was something I could identify with. And then TV off, brush teeth, crawl under the blanket, and ponder The Lord's Prayer for a bit.
The last few months I've been pondering The Lord's Prayer as I go to bed. I'm not a Christian, mind you, but this, I believe, is one of the wisest prayers ever written. From a Christian point of view it's a standard. From an Eastern point of view it's been said to contain phrases that focus attention and cleansing energy on all the chakras of the human body. Me? I just think it's genius and keep finding new secrets inside it.
That night I was thinking about the lines "Our father…thy will be done, on earth as it is in Heaven." Now what does that mean? There are the usual interpretations which is typically something like, "God, you've got the say about things in Heaven so have the say about things here on Earth too." I wasn't satisfied with that answer and I knew there was something more to learn but I couldn't figure it out and in fact I've been working on this little conundrum for a week or more when I'm about to get to sleep. What does it mean? I had some inkling it had something to do with being able to have "Heaven on Earth" or bring Heaven and God's will into our daily, moment-by-moment, lives, but I wasn't exactly sure how.
Well, that is until I found a clue in a book a day or two later then that light bulb in my head went off. I was right. There was something powerful hidden under those words, something amazing and awe inspiring, something available to anyone of any faith, age, race, or whatever.
To be continued…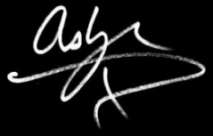 August 25, 2005