November 24th, 2005
Here's a picture of me in my birthday suit. Coincidentally today is my birthday. Ironically if you look at my web came right now at this moment at 11:26pm I will be wearing a grey Donald Duck t-shirt. Pants are, of course, anyone's guess.
This is related to the whole mystery behind Schrodinger's Cat. Say a cat (like a lion) is stored away in a steel box with some radioactive isotope which may or may not kill the cat at any time, the probability of either possibility being equal. The question then becomes: is the cat wearing pants?
Well yes.
And no.
Do you understand?
So yeah, it is my birthday and for the first time in my memory this year hasn't visited upon me the Great Birthday Curse. That's not to say it hasn't threated to come up but I'm not interested.
You see, it all started innocently enough. My birthday, as you'll be so kind to notice, sometimes lands on a major American holiday. For those who are not American that day is known here as Thanksgiving. It's a national holiday where people travel hundreds or thousands of miles to be with their extended family and eat several pounds of turkey, mashed potatoes, and various innocent vegetables. The result was that this kid, imagine him anywhere between 3 and say 16 years old, sent out a dozen birthday invitations and was lucky if one or two people showed up besides his little brother who, ironically enough, was my brother.
My early birthday experiences created an association between my birthdays and loneliness.
Time goes by. As I get older bad things start to happen around or on my birthdays. That's when I loose jobs. That's close to moves and breakups and just close enough to a divorce to leave a nasty taste in my mouth. My last two birthdays were spent still in the "sore" section of breakups with people who quite frankly don't deserve a friend like me. That's when people threaten to sue me for making a stand against slander. And at the very least that's when those few people in my life give me bizarre gifts that make me wonder, "Do you even know who I am?" which only compounds the loneliness I always feel this time of year.
Except this year.
I know Vipasanna's going to love to hear this, but I've done the whole mind over matter thing and it has worked (oh, the pain, the horror, the inside joke!). That's not to say there hasn't been bad karma knocking on the door, though, but then if there wasn't, where would the challenge lie?
The list begins preemptively with my last girlfriend. She sent me an e-mail a few months ago, out of the blue, just to tell me she loved me and though I'm a good person I suck and I should agree with her rationalized version of events over a year prior. And I do admit it, I was a horrible boyfriend. I required honesty, communication, and consistency in a relationship and you know, when I found out she'd been looking up old boy toys on Match.com I wasn't terribly happy--but most men wouldn't have had a problem with that, I'm just a judgemental prick, right? Well, they're the one that hasn't been there for you for any birthday, much less ALL future birthdays, as PROMISED, but you sat down and were fair, cordial, and honest with them.
Good for you, Aslynn.
A few weeks before my birthday a co-worker and friend blows up at me because of something completely unrelated to me that happened with one of her friends...in the past I would have gotten into a circular and never ending conversation that would have gotten twisted tighter and tighter upsetting everyone and ending up making no sense. This year I stood up, said talking to me that way wasn't acceptable, I was sorry they were going through a hard time but that gave them no right to take it out on me or anyone else and it's simply not acceptable behavior.
Tough, but you did it Aslynn.
Then I almost didn't get my vacation. A few 60-70 hour work weeks left me tired and one of our projects threatened to be incomplete by last Friday and me being so loyal I said, "I'll be here the week of Thanksgiving if something comes up, we need to get it out!"
Nothing came up. I spent the week jogging, reading, sitting in the hot tub, watching movies, and doing A LOT of yard work. Yet I remained loyal to my work and to my co-workers. Good for you, Aslynn!
Then there's just that constant fear about what's going to happen on my birthday. Are people going to surprise me with some huggy, kissy stuff? How many phone calls am I going to take (fend off) and if I don't get any am I going to be lonelier? Am I going to spend the entire day thinking the presents I did get were crap, that I don't have many friends, and that I've dedicated myself to a life of walking "the path" rather than a life of comfort, that I will die alone?
This birthday I've dedicated myself to the positive.
And it has been great! Today was just another normal day except with Turkey (not quite completely cooked), champagne, a slightly colder/wetter jog than normal, and presents. I got a socket set along with a black hooded sweater and my birthday cards were "cute". My parents called, my brother said his thing, and life goes on. Sure I'm a little lonely, sure I didn't get the two things I REALLY wanted, but that's okay.
I have everything I need.
The biggest is faith. Not faith in the Christian sense, but faith that there's an underlying logic and fairness to the entire universe and that if I get run over tomorrow there's a reason for it, it'll all work out. That kind of faith you can't buy and it doesn't grow on trees. But it's there, out there, don't you see it, can't you find it? Don't you want to? The universe offers it freely to everyone, including you...if you want it badly enough.
I wanted it that bad.
And so I'd like to get to the whole point of this journal entry. It's my birthday and it's thanksgiving and I'd like to combine the two and give thanks. I do so now...
I want to thank all of the people that have been cruel to me, that dumped me, that stepped on me, that took advantage of me, that lied to me, that cheated on me...well, you get the picture. I sincerely thank you, you've taught me the value of standing up for myself and my beliefs, you've taught me my worth. Without you, I'd still think I should just put up with people treating me poorly, that I can't and shouldn't stand up for myself. You've also taught me to be compassionate and patient, loyal and true to my word, myself, and others. You've helped clean my eyes of so many illusions including a preconception I've had most of my life that I've needed to be in a relationship to feel complete.
The solitude you have forced upon me has been the richest gift imaginable! Thank you.
To someone at work, we've been friends sometimes and sometimes it feels like we've been enemies. We're so different and yet in many ways you remind me so much of me. Our childhoods are in many ways more alike than you know. You remind me of my strengths and my weaknesses and it makes me respect you even more. You don't know it but you helped my find my voice this past year with one simple act. Thank you.
To my high school sweetheart: Wow, we've known each other how the fuck old are we? Thank you for always being my friend. You've seen the worste side of me during some of the darkest years of my life and you were always there for me in some way, shape, or form. You're the only friend I have in my life that goes way back and yet...yet I can always drop you an e-mail or a phone call and you'll send me a note on my birthday. You are awesome.
I want to thank my parents. They've seen my life take some real curve balls and though they don't really know me they have always, always been there for me. They don't know where I've been, what I've seen, what I've experienced, and the sins I've committed upon myself and on others...yet they've always, always been there for me. I cannot stress the imporantance of your actions and the lesson. There is no other act deserving to be called love.
I want to thank you, Minerva. There's so much you don't know, maybe you're afraid, maybe you think I'm not interested in a friendship with you, or maybe you wonder if I'm just playing games with you...and maybe it would surprise you to know I miss you deeply but have stepped back out of respect, love, and a hard found sense of integrity. You gave me a reason to learn to live, you made me want to be a better person, you get me out on the path jogging every couple of days and you remind me to take out the recycling and eat organic. You keep me on the path. You are the most beautiful woman I have ever known. You have always been, will always be, my sunshine.
I want to thank my daughter. You're a little brat but you keep me on my toes and honest. Am I being true and selfless and fair? Your reaction will tell me. Am I showing respect? Am I being interactive? Am I balancing work, play, personal time, friends, and family? Maybe you're just a kid and you don't know any better, but the honesty of your youth and a personality which is strong and intense and stubborn like...cough...mine...has put us both under pressure slowly making us into diamonds. Don't worry, all these journal entries will be left online for the rest of time so some day when you're curious and have a computer (instead of an old fashioned pen and paper--I'm such a mean dad) you can read these things yourself. Thank you.
Last but certainly not least, Vipassanna. What can I say? You have come so far since I first met you. Back then I couldn't have trusted you farther than I could have thrown you and now? Today you are someone who understands the meaning of honesty, integrity, loyalty, and if anyone asked I would tell them you are someone worth trusting, someone who will fight the good fight. Don't get too cocky, though. You have so much to do and teach and share, so many people to heal but first...first you must learn to take the seeds you have planted and grow them into a large, beautiful, and strong tree that can take the winds that will be upon you later in life. Until then you are my best friend and the only face I look forward to seeing at the end of a hard day.
I could sit here and thank everyone I've ever met for something but it is late and my fingers do get tired so I hope you will all forgive me. I did, however, want to share with everyone my thoughts and feelings on my birthday and give thanks to many of you for the gifts you don't know you even have to share.
Breath, love, forgive, grow, sing.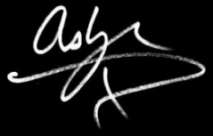 November 23rd, 2005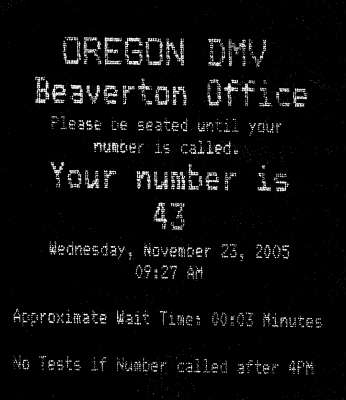 Oddly enough I had this entire entry written in my mind but as I sit down I find myself strangly fatigued. Okay, so "strangly" isn't the best description if you count the fact that I was more or less sick yesterday (actually less, considering how sick I used to get when I was a smoker), tossed and turned all last night, and got up at 6:30 to visit the restroom before deciding I'd better be a good dad and take my daughter to her early bird math class regardless of how I was feeling.
After getting home, enjoying two hot cups of earl grey, and taking a shower, I hit the road. Jack in the Box for a morning sandwhich, something I never do but what the heck, then to the bank to withdraw a shit load of money I wished had been someone else's shit load of money, and then to the DMV with a book in hand expecting to spend several hours surrounded by irritable, angry, frustrated people wondering why the number they'd just been assigned was 57 and the last person called was 40 but there are 72 other irritable, angry, and frustrated people trying to figure out why the straight forward laws of fifth grade mathematics do not apply inside the DMV.
If only my number had been 42, then there would have been some synchronistic meaning to it all but no, I instead decided to sit in the car and enjoy that egg sandwhich which has, no doubt, shortened my life by about five minutes which, coincidently, is the amount of time I would have needed to get the number 42. Of course, I could have also jumped in front of that one guy who wasn't in the right place to get his number but I was in a state of bewilderment and must admit I truly believe there are government mind control devices localized around the Beaverton DMV causing disorientation to anyone coming in to voice a...wait, where's the magic number puking machine with that wonderfully huge red button?
So I get the number and this guy who's already counting the hours until he can head home trucks me over to the express lane and I'm thinking wow, I brought my MP3 player and a good book and was actually looking forward to a few hours reading but no, jerk sticks me right in the express lane where I must not only stand, but be dealt with in a quick, courteous, and polite fashion. It was quite unbecoming of the Department of Motor Vehicles and frankly I plan to lodge a formal complaint as it has created an unrealistic expectation for future visits and not only that, it left several hours of free time in my hands.
What to do, what to do? Okay, so I'll go to the mall and do a little Christmas shopping which I eventually do in a roundabout way saving $40 by mistakenly bumping into something in the wrong section. Back to the car, zoom, zoom, zoom, back home. Did yard work in the back garden area for two or three hours before going on a jog with my daughter along on her bike. Grocery shopping, Sound of Music, a little alone time in the hot tub, and here I am writing about something completely different than what I had originally planned on writing about.
Goodnight,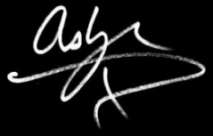 November 22nd, 2005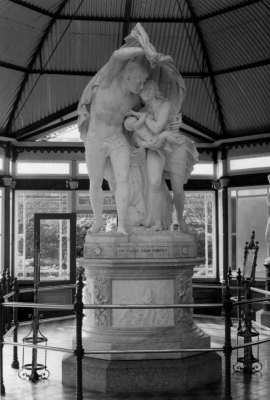 Last night I spent several hours cleaning out my filing cabinet and sorted out documents over three years old that were no longer needed. I'd expected it to be as fun as spring cleaning but not as bad as that time I found the dead rat behind the refrigerator (I made that last bit up).
I'm a damn hypocrit. It's the one thing I like least about myself but I have to admit that over my short life I have, at times, been a hypocrit. I've done the things that "aren't me!" then threw the covers over my head and ran for the hills like a coyote trying to play with a baby bear when the mamma bear was just around the corner (I made that last bit up too, I have no idea if coyotes like to play with baby bears).
I didn't expect this filing excercise to be anything but one in patience and organization but was I in for a ride! I waded through rental agreements, address changes, bank statements, and a divorce statement I'd never read. Years ago I was so lost that I skipped right to the back, signed, and got it back in the mail or to that police officer who showed up while I was in my robe, but I never did read it.
Last night I did.
There's this show on TV I love called My Name is Earl. It's not drop dead funny, but it's one of those few programs, sit-coms no less, that looks at a spiritual concept that's still mostly misunderstood: Karma.
Karma isn't clear like an eye for an eye but Karma exists. Earl, the hero of our program, has a list of all the bad things he's done to everyone and he's going around trying to "make right". And you know what, it makes for one messed up show when white trash tries to mess with karma!
It's too bad we don't all have our own lists so we can make right our wrongs--or at least start to get our butts in gear and 1) assume we've been fuck ups and 2) get our asses in gear and unfuck things cause you know what, if you don't the universe will for you and I have a little secret to share with you:
It's no fun.
For awhile there I wanted to right my wrongs so I meditated and read, I got jobs, I stuck to honesty, hard work, being so loyal I want to kick myself, and you could say I was like Earl. I thought hey, if I get my shit sorted out things'll turn around. Right? Right?!
There are two sides to every karma, you see.
Honesty, everyone wants it but as soon as they realize you are honest and they aren't--fuck you and goodbye.
Loyalty, everyone says they have it but when you demonstrate you'll put up with anything they throw you're suddenly a foolish weakling and who would want someone like that in their lives anyway?
Compassion, everyone wants it when the chips are down but if you don't side with me when I've started a fight then go to hell.
Did I mention karma is a double edged sword? Are there any other obvious metaphors I can abuse here? lol
And you will find, as much as you'd like to say otherwise, that if you want to evolve, if your mind and heart is open, and you want to grow, you will attract people into your life that will show you just what it's like to be on the other side of the fence! Mirror images of yourself will show up, people who "love you" and "care about you" and "think highly of you" and they'll take you on a roller coaster and if you're awake while this is going on you'll see yourself, yourself, yourself, yourself.
And at some point you'll scream, "Stop the ride! I'm getting the hell off this thing!" (I definitely made that up because I used many more swear words)
I digress. Learning. Keeping your eyes and ears and spirit open. This means when you're going through the ol' filing cabinet you'll stumble upon an old paper you wrote up over a decade ago, an interview between yourself and someone you really respect and you'll go wow, they told me some things (over a decade ago) that I need to work on--A LOT--why haven't I? And I want to throw the covers over my head and run but there's no running, I read this paper again and wonder, "Am I a contemptable failure?"
The thing is, though, I can't be that hard on myself. Did that, done that, and now for something completely different: I have grown in ways I could not have imagined seven years ago. I eat much more healthier, my main beverage is water instead of Jack Daniels and Pepsi, I jog three to four days a week, I don't smoke. When the news is getting me down I change the channel, when I find myself getting a little negative I ask myself, "Is this the healthiest way to be experiencing and expressing this?" When I feel someone's wronged me I'll turn the other cheek (this is where the excessive loyalty equals bull headed stupidity) and instead of assuming the worste I'm open to infinite possibilities (that is a bold faced lie, right now I'm only open to infinite / 2 possibilities, I don't believe in the other half--yet).
I'm not saying it's not hard sometimes, but Aslynn doesn't beat himself anymore. Aslynn says, "Hey, you did that, don't do it again, now get up, stand up, don't do it again," then he goes jogging and he gets a smirk on his face while listening to those goons on Ghostly Talk.
The point of all this rambling, besides that I now have some bug that I have more or less been able to fight off with a good regimine (sp?) of excercise, fruits, vegetables, vitamins, and mind-over-matter stubborness, is that karma does exist and it's very fair and it sucks and you can learn to recognize it and say, "Woah, that's wild, you stick yeast in the flour and you get bread!" or you can think that if it's reall it should be obvious and it wouldn't take a bit of waking up and learning to recognize the nature of a well organized universe.
Open your eyes, that's step one. The second step is to find a good pair of glasses, even Buddha wasn't born with 20/20 vision. Next use some Windex on the mirror, wipe, wipe, wipe, and finally sit and watch. Watch yourself. Watch others. Watch everything.
Watch karma work.
Then do or do not play with the bears.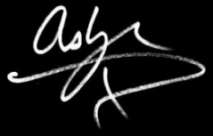 November 21st, 2005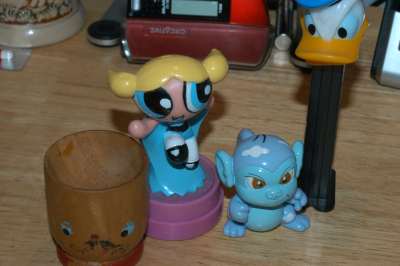 It's no fair!
I've got this week off so I've got all my ducks in a row, one, two, three, four (well, one duck, some neo-pet, Bubbles, and the Egg Head Man), I was all planned and ready to do some early Christmas shopping this afternoon and fubar muggallaggafuckaduck short story kept that way Vipasanna has class tonight. I mean, she's sick, couldn't she just stay home?
It's just no fair!
I got up at 6:45am this morning and sleep walked out to the car where my daughter and I sat for six minutes waiting for the windshield to defrost and I'm sleep-driving her to school then sleep-driving home and I take a little round-about way to the house to stay awake and I wanted to go jogging but the entire planet is frozen and there's no freakin' way I'm jogging in freezing temperatures, I'm not that crazy (yet!) and I don't have any AA battery powered testicle warmers so there we have it. So I get home, sit at my desk, check the ol' e-mail, then lay down and listen to NPR and fall asleep...zzzzz...
It's not freakin' fair!
So I woke up and I get my butt oustide and I'm doing lawn work, trimming that tree/bush thing the butterflies like so much and the car alarm goes off breaking my concentration then I'm back and the car alarm goes off again breaking my concentration then I'm back and my daughter calls breaking my concentration, she's sick (AGAIN) and needs a ride back from school but Vipasanna is kind enough to pick her up.
It's wah-wah-wah not fair!
And I go jogging but my legs are sore from jogging four days in a row but I stretched but I'm sore and it's chilly but those guys on Ghostly Talk are tickling my funny bone so I'll walk a little more today and listen to those boo-bitch giggly ghost hunters a little longer as I jog-walk-jog-walk-jog-walk-walk-walk then I'm home and...
It's sooooo not fair!
It's like my roomate, like you know, Vipasanna, said like, no, I'm like going to school and stuff and I'm like, but I don't wanta rush out and back with the Christmas shopping, I mean, like, the traffic sucks at this time, you know? And like, she's like, she doesn't care, you know? And I'm like...
Man, this is so not fair!
Actually, today's been a pretty good day. So I'm going to finish enjoying this cup of tea, take some things downstairs, take a shower (I smell like arse), then go through the karmic filing cabinet (yes I still have it) which I was going to do this summer then last summer then the summer before that then when I moved and oh, always an excuse like "It's not fair, it's not fair."
Oh, and a few letters to write tonight before hitting the hot tub which reminds me, I need to dig out a new book to read!