April 24th, 2006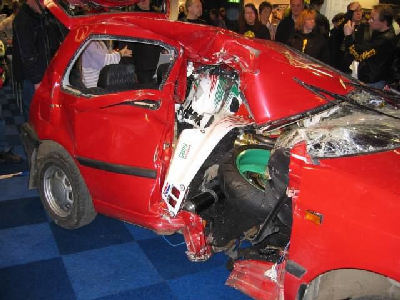 Ignorance is a Four Letter Word
This weekend was absolutely beautiful. Saturday I woke up and went to my daughter's room to look out the window and there wasn't a cloud in the sky. That day we rode from Portland to Seaside and no clouds, not one! First cloudless day of 2006! Beautiful, absofreakinlootly beautiful!!!!!!!
This morning while I was in the shower listening to 1190 KEX (oh Rush, thou art an idiot and a liar) I heard a news report that a motorcyclist had died this weekend. I didn't hear the entire story so this morning I went to their web site as well as the Oregonian's to find out what had happened, hopefully learn something from it. Apparently an "experienced motorcyclist" had "crossed the center line" and was "struck" by an oncoming truck. The three other riders with him also "wiped out". The cause of the accident, so said the news media, was a "momentary lapse of attention."
The most common response I hear from non-motorcyclists to something like this is, "Motorcycles are dangerous." To that I have to say look at this photograph to the right, it wasn't just the motorcyclist (who was going an insane 160mph+) who was crushed like a tin can but the two occupants of the car. Which proves several things, most of which people forget to mention when they're lecturing me:
Motorcycles are dangerous.
Cars are dangerous.
Being hit by a motorcycle or a car hurts (a lot).
Anyone can be hit by a motorcycle or a car.
Life is dangerous.
And so I read these articles and here's what I discovered:
Educational tip #1: Don't lay down your bike!
First and foremost, the first writer's intent was not to educate but to give a news blurb and make it sound exciting by saying the other riders had "wiped out". What the fuck does that mean? The Oregonian actually did a slightly better job by mentioning that they had laid down their bikes to avoid the collision. That's better.

So should they have laid their bikes down?

I would have liked to see some statistics from years that have shown that purposefully laying a bike down is not terribly effective and that applying the front and rear breaks correctly slows the bike down much better than laying the bike down. Put another way: using the breaks to slow your speed from 50mph to 10mph and running into a tree is a hell of a lot better than going from 50mph, sliding on your ass, then hitting the tree at 30mph. It's can mean the difference between a few bruises or road rash + broken bones.

The news shouldn't just be facts but facts + education (and hopefully by the educated!).
Educational tip #2: Don't exceed your stopping distance!
I have a problem with the whole "experienced motorcyclist" description. I've only been riding for a year but I know it's not a smart idea to exceed my stopping distance whether I'm riding a bike or in my car. Another way of saying that is, "Don't go faster than you have the ability to safely stop in." So if you're going at 55mph you should have about a 2 second buffer between yourself and the biker in front of you so if they, say, veer into oncoming traffic, you can hit the breaks and stop without running into them and if your buddy riding behind is doing the same thing he or she should similarly be able to stop without doing much more than locking up the back tire.

Play it safe, don't go faster than you can safely stop in to avoid hazards!
Educational tip #3: Experience is a function of knowledge, not time!
In my view "experience" isn't defined by the number of years one has been riding but the amount of preparation and attention one puts towards the ride. So what you've been riding since you were fourteen, does it matter if you think you'd rather be cool and wear a half helmet, no protective clothing, space out, and ride into oncoming traffic? Those aren't the hallmarks of an experienced rider. Experience, in my view, isn't a function of time but the accumulations of knowledge and the implementation of that knowledge in an effective manner that, at least in this case, keeps you in one piece.
Although I am being somewhat insensitive I am sorry for the family's loss and send them my prayers. At the same time I think everyone should understand that most traffic accidents, as with most accidents in day to day life, can be avoided. Here are three simple rules for driving, riding, for friendships, for relationships, three simple rules for life. Follow them and we'll all be a lot safer:
Don't exceed your stopping distance.
Don't exceed your sight distance.
Don't be a dumb ass.
Yours sincerely etc. and stuff.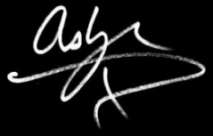 P.S. Someone nearby has sent Vipassana and I a great deal of negative energy this weekend and just for the record neither of us appreciate it.