January 6th, 2006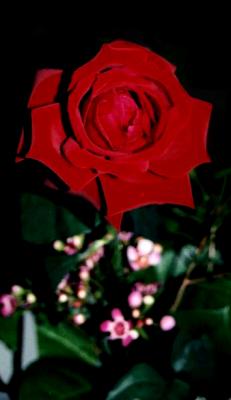 Sometimes I fantasize about my funeral. Don't you? I wonder how big or small it will be, if it will be full of young people or old, friends, coworkers, families, or obligatories. I wonder if I'll be able to hang out too.
I haven't thought too much about what I want to happen as it's not really something that matters terribly much. Funerals aren't for the dead. But I would like there to be music. Happy music, sad music, powerful musics. I like funerals in New Orleans, you know, a procession of people with a band blaring out something mornful yet fun and loud enough to "wake the dead". That's what a funeral should be about: the breath of life.
I do want one thing, though, so given that I have no formal will and testament and though I don't plan on kicking the bucket anytime soon, this one statement here, written for The Temple, should be considered part of my last will and testament until such time it is overwritten by myself or my alter ego, both which should legally be considered equal in this matter.
I digress with pseudo-legal techno-babble...my apologies.
At my funeral there should be a large (huge) bucket. Hell, make it a barrel. It should be up at the front and it will be full of fist sized rocks. On the outside will be a large sign that reads: "May the first to tell a lie be stoned." And that, as far as I can tell ya, is the only thing (besides loud blaring music) that I want at my funeral.
So what do I mean by that? We don't live in the dark ages! And this isn't your stereotypical request. Do I really want the people in my life to stone each other? (Wait! Do not answer that question! lol ;)
I want you to say what you thought of me, what you learned from me, what you hated about me, what you loved about me, what frustrated you about me, whatever it is, that's what I want. I want you to say that you cheated on me or I cheated on you, I want you to tell everyone that I was there for you and kept my promise to you...or that I failed and abandoned you. I want every story to be a story of my life that rings true and teaches a lesson and paints a picture of a human life we can all learn something from. I want my funeral to be full of seeds for life, for your life.
That's what I wanted my life to be about so...if I completely mess up here, at least do me the honor of making my death about that! :)
Oh, and of course, take a rock home as a souvineer.

On another note, the best compliment of 2006 was given to me by Vipasanna the other day in the form of a song called Push on Madonna's newest album Confessions on a Dance Floor: