March 24th, 2006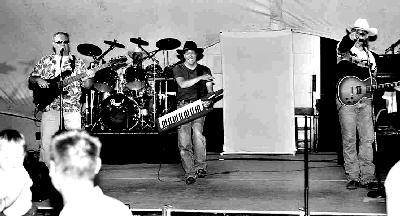 I love it when my day starts with unsolicited advice. Take this morning. Rode the hooligan into work, Britney Spear's Toxic blaring in the helmet, parked and then saw someone park behind me. While I was taking off the helmet he noticed the scraped up crankcase cover and said, "I know a place in NE Portland that can fix that cheap." Did this stranger introduce himself? Did he ask if I planned to get it fixed? (Answer: When I pay off the bike--for now it serves as a friendly reminder) Did he seem interested in any kind of connection with me other than assuming I live in the same universe he does?
People are easy to read, all you need do is listen.
So I'd written a note to myself write about Britney Spear's song Toxic which is the only one of her songs I've ever liked or purposefully (and repeatedly) listened to (constantly). Part of my fixation is because it was used as background music for the second episode of the new (2005) season of Doctor Who which I soaked up like a sponge last Friday. Then there's just this love of the lyrics which are so true and there's something to be said to rockin' out on the hooligan to lyrics about addictively toxic people which is preferable to actually being taken on a ride with intoxicatingly addictive people. I love to hit the corners with this song blaring!
Speaking of something that looks hell-a-fun: http://www.youtube.com/watch?v=UfdLlMf6Pww
Last but not least for today's semi-daily ramble, a picture of "Countrified", a country music band from Prineville, Oregon that I played with once for a wedding out in Pendleton or something while I was in high school. Easiest $90 I've ever earned (but I must admit I felt like a twit playing country and being so shy--i.e. not bouncing to the rhythm like all the other yokels).
I am soooo looking forward to putting a thousand miles on my bike next week :-)
Asta,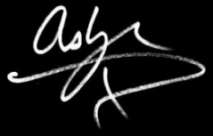 March 22nd, 2006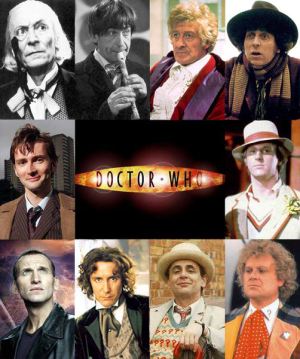 In fourth or fifth grade I spent a month wearing a black leather glove on my right hand while I was out on the playground. I liked to pretend I was Luke Skywalker and Vader had just cut my hand off before shocking me with the truth about my dark and twisted heritage. I had a girlfriend then and I used to push her and her best friend on the swings. One day she did her hair in buns like Princess Leia. She asked me if I liked her or her friend better. I had had a crush on her friend since the second grade so I told her the truth.
No more pushing on the swings.
In the sixth grade I wore corduroys each day, every day. Sometimes blue, sometimes green, sometimes brown. I also took sweaters to school and would tie them by the arms around my waist and walk up and down the halls. No one else dressed remotely like I did and that was okay.
That was my corduroy year.
When I was sixteen I started wearing this green hat and a denim jacket. I'd found the hat in my dad's den, he'd bought it years before to wear as a character he was performing in one of many plays he was involved in while I was growing up. The material of the hat was soft and though it probably hadn't been in style for twenty years I started to wear it everywhere, to school, to church, to youth groups, to Australia. While I was down under friends and family there would ask, "Do all American's wear those?"
I liked to think of myself as The Man in the Green Hat.
As a freshman and sophomore in high school I always wore a dress shirt and tie. You could say I wanted to emulate my band teacher who I thought was weird-cool-talented and he'd always throw his tie over his shoulder whenever he got wild into the act of telling us band and jazz band geeks where the tempo was going. I liked to wear some wild colours too, pink shirt with a red tie, red shirt with a black tie, and walking down the halls of cowboys and jocks I didn't at all fit in.
And that was okay.
When I was in my late teens and early twenties I let my hair grow out and I dyed it black. I started dressing like a cross between Kurt Cobain and some kind of off-world hippie. I spent my nights walking around Eugene, mile after mile in the cold and rain. I could talk to almost anyone, everyone seemed to just accept me as a lost soul wandering in the dark.
I was a lost soul wandering in the dark.
When I was in my late twenties I'd often go to work in a kilt. I ordered it, hand-made, straight from the Scottish Highlands and in my family tartan. I'd wear black shirts from Hot Topic and my hair was dyed purple, blue, or bright red. I got the most compliments for dark Manic Panic purple which looked black except when the light hit it right. And then the dot coms came and went and I shaved my head and hit the pavement in search for my daily bread.
I miss the extravagant exploration of truly free expression.
Last year I bought a red, black, and white Joe Rocket motorcycle jacket, pants, and a bright red Scorpion helmet. Though they're primarily for safety I love the way I look and feel in them. I especially like going grocery shopping, it's the only time where people come up to me out of nowhere and ask me what I'm riding, when women look at me shyly, smile, then quickly glance away.
Yes, my ass looks good.

I've always found a way to have a little fun with clothes, though growing up I usually wore hand-me-downs from friends of the family. My attire was usually a year or two out of style so there was an incentive to wear what I had with a little of my own unique (and arguably bizarre) flare. And because I've never fit into any group (except for a brief time that of "band geek") dressing up in my own way made me a group of one and in a strange way almost everyone (and I mean almost everyone) would stereotype me by categorical polarization, that is to say, I would become whatever I reminded them they were not. So if I looked more "hippie" than they were I was a hippie, if I looked more "geek" than they were I was a geek, and so on and so forth--though I didn't exactly fit into any of these artificial boxes in any sufficient, permanent, or even valid way.
As our brains are really just complex pattern matching machines our tendency is to get "stuck" in a pattern once it's been defined in our neural nets One of my patterns, which I've only recently discovered, is this ever changing sense of style that doesn't match up with almost any other human on the planet and it changes from year to year, decade to decade, incarnation after incarnation. It is a fairly flexible pattern but the illusion is that I have complete freedom. Instead I have a tendency to find a style, stick to it for a time, then move completely to some other style--and my wardrobe never undergoes a massive change but typically evolves slowly until shirts wear out or I give them as hand me downs to my daughter who loves wearing my black Hot Topic t-shirts (if she ever goes Goth, Goddess save us all :-)
So what am I missing? How can I break into a more flexible, larger, and more creative pattern?
The answer I leave for another day :-)

So when I was a child I thought like a child and acted like a child and dressed like a child and emulated the superficial traits of one of my childhood heroes. Now that I'm a man I think I'll emulate some of the deeper aspects of this wild and wacky guy:
The ability to live in the moment, regardless of the situation.
The ability to be calm (and eat Jelly Babies) even while my life is threatened by murderous aliens.
The ability to simply see things for what they are.
The ability to accept and communicate with a wide variety of people and aliens (most people seem to fall into the latter group!).
The ability to take on and solve any problem that presents itself, no matter how difficult.
The ability to live anywhere in time and (relative dimensions in) space without being stuck anywhere in time and (relative dimensions in) space.
The ability to not take things personally when nobody gets me.
Ah, there are no small mountains to climb but this is the only life this body has, my friends. We must learn to savor it!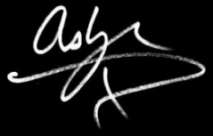 March 20th, 2006
The great irony of finding enlightenment is that the lessons we search after for years and years are almost always right in front of our faces. Take for instance my life long belief that to find enlightenment I had to come to a magical place where I could accept anyone into my life, after all, that was part of the stereotype I had regarding this whole enlightenment thing. The irony is I learned, at about five years old, that putting my hand on a hot stove was a rather stupid thing to do. I never did that again. Yet time after time I've accepted people into my life who have negatively impacted it--and usually out of a misplaced need to be fair, accepting, strong, and yes, to find an enlightment that wasn't really there (although the experience and the knowledge coming from it were).
Like it or not I've learned that I don't need to accept everyone into my life and that sometimes there's even a need to actively protect myself against other people who turn out to be verbally, mentally, emotionally, and even psychically, destructive towards me or others in my life.
So here it is, Aslynn's Top Ten Personal Boundaries:

10. Talking Behind People's Backs - Call me old fashioned but you're not going to earn any brownie points with me if you talk behind my back or use me to talk behind someone else's. Sure, we all need to express our views about our life, the ups and downs, with people other than those frustrating us but it crosses a line when it turns into gossip, slander, character bashing, criticism, and backstabbing and I won't hear it if you're going to rationalize your behavior, sorry, don't have much respect for that. If you feel this is an appropriate way to resolve problems then we have a fundemental difference of opinion; I just don't want that kind of energy in my life.

9. Intentionally Hurting, Manipulating, and/or Taking Advantage of Me or Those I Care About - Since the day of the cave man (and arguably before) this rule has been true. You have your tribe, I have mine. Now if you come into my tribe flinging rocks or trying to steal food or women I'm going to pick up sticks and scream and shout and wave my arms around like a wild animal. If you come into my tribe bearing gifts I'm more than likely going to accept you. But if I accept you then you start flinging rocks, stealing food, and raping the women, I'm going to pick up a stick and beat you on the ass until you leave and I'm not going to be so trusting the next time you come with a Harry & David fruit basket. That's just the law of the jungle and frankly it amazes me that it's taken me thirty years to get that one (in my defense I am arguably dense when my sense of fairness is challenged)!

8. Lies, Dishonesty, Deception - Almost everyone I've ever met admits they're attracted to honesty and that they're in fact very honest people. Ironically very few people I've met have kept their promises to me. I've learned that people who can rationalize a white lie when the sun is out will tell a tall tale when the rain storms hit. I believe that when you're caught with your pants down (as I have been often enough in this life) you don't try the "Look, the Good Year Blimp!" routine. Sorry, doesn't work with me--but three strikes and you're out does.

7. Give Unsolicited Feedback or Advice, Especially in Terms of Parenting - Love is hard to find. So is a good friendship. The easiest thing to find, though, is someone who knows next to nothing about your life who's willing to tell you how to walk a thousand miles in your own shoes. I mean really, when you're looking for a friend or a partner are you seeking out someone who will give you unsolicited feedback, advice, or criticism. Or someone who will accept you for who you are?
I added the "Especially in Terms of Parenting" bit because of a few experiences I've had in the last three years. When I was a kid other adults didn't tell each other how to parent, it just wasn't done. I think the term is faux paux. Now-a-days, though, it's not uncommon to meet someone and before I know it they're telling me, a guy who's studied child psychology for over a decade now, how I'm being too this or too that (typically from parents with permissive parenting styles). To parents who for whatever reason think it's their business and especially to those parents who's children throw daily tantrums I have this to say, "I adopted a girl that didn't have a father. I didn't have to, I choose to though I knew the sacrifices would be many. I've helped her get over terribly aggressive and self destructive behaviors. I've been there for her since her first day in first grade, I'll be there for her prom, her high school graduation, and if she gets married I'll walk her down the isle. That not good enough for you? Then frankly you can go fuck yourself."
Nope, no emotion there ;)

6. Inability to Listen - I need people in my life who listen. If I say, "I like jogging because it brings something spiritually satisfying to my days," and you later think I like jogging so I can stare at women in sports bras then I'm going to feel like there's a slight disconnect. If I say I don't want unsolicited advice but you keep telling me how to ride my motorcycle or tie my shoes then I'm going to feel like there's a disconnect. And if I say that you've crossed one of my personal boundaries and you say, "No I haven't!" then I'm really going to think you don't get it. It is a waste of breath to talk with someone who is demonstrates a consistent inability to listen.

5. Unrealistic, Unfair, and Impossible Expectations (also see Double Standards) - I'm empathic and to a greater or lesser extent I'm psychic, but I can't sense everything others need or want--nor do I want to. I knew someone once who, weeks after the fact, would lay into me because I'd taken pictures while at the beach instead of doing X, Y, or Z--even though I'd made a point at that time of asking them what they'd like to do. Their response? "You should have just known." (WTF?) Personally I think communication is important but jumping on someone because they didn't psychically tune into your expectation to have a door opened or a bag picked up or a phone call returned or what have you--it's unfair and frankly quickly degrades into a loose-loose situation.
On a slight tangent Vipassana has asked me if I can often sense people's expectations why don't I simply give in to them and make people happy? Answer: Did that, done that. It's time consuming, energy consuming, and ends up being destructive to oneself. There's a point you need to let people grow up and accept what you have to offer when you have to offer it. So you're empathic, doesn't mean you're a puppet.

4. Hypocricsy - We've all heard "Walk the walk, talk the talk" and most of us agree. But it's not just walk any walk, it's walk your own walk. If you say you're this way, walk this way. If you say you're that way, walk that way. If you say you've decided to change and do a stranger walk with a skip every third step, then do that. Just don't tell me you're say a kind, thoughtful, loving, and loyal person then turn around and start dating someone else or start slandering my best friend or what not. That's now how you earn my respect. Seriously, that's not how it works.

3. Inability to Apologize, Learn From Mistakes, and Demonstrate Personal Growth - This is a big one for me and is something I've only recently learned about myself. If you're stuck living a life of fear, if you're stuck in destructive or poisonous patterns, if you're not interested in becoming physically, mentally, emotionally, and spiritually healthier tomorrow than you are today, then there will be dischord between us. Most people don't handle confrontation or change all that well, even if it's positive in nature, and I am, by my very nature, a creature of change. Those two personality types don't mix without causing an enormous amount of tension and unhappiness. I don't want that. Why would you?

2. "I'm always right" - I really don't have time for people who think they're always right. Granted, I've yet to meet someone who thinks their shit smells like roses but when people have the attitude that it's okay for their shit to smell but you're somehow committing a sin when your does--I hate that. I'm gonna be frank, I think people that always think they're right are stuck. In particular it especially offends me when people tell me how I feel. I know it's strange but I'm me and I know how and feel and what I think and when someone tells me no, I'm wrong, I instead feel and think something else--well, I use that as a clue to point out someone suffering from "I'm always right", a disease which, I've found, makes true communication and any sort of deep and trusting intimacy nearly impossible.

1. Crossing Well Defined Boundaries - Say I sit down with you and tell you I don't like it when people talk behind my back, I won't stand for someone intentionally hurting me or those I care about, and I don't want unsolicited advice, especially about my personal relationship with my daughter. Say I tell you I don't like unrealistic or unfair expectations being projected on me, I don't respect hypocricy, and know that people who can't demonstrate the ability to learn and grow aren't going to be able to adapt to me as I evolve as a human being. Say I tell you I don't want to be involed in a "I'm always right" conversation. Say I tell you all this and you decide to disregard it?

An enlightened man only stabs himself in the foot if and when he chooses to. Some would call that crazy, I call it wisdom.