August 23rd, 2007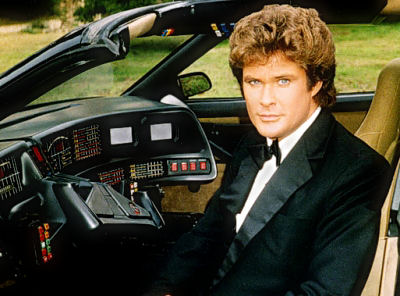 Start: Disneyland
End: Disneyland
Route: N/A
Mileage: 0 miles
Estimated Road Time: 0 hours 0 minutes
Visions: Pictures 68 thru 174
I don't often wake up to my alarm much less wake up before anyone else but Thursday morning I was wide awake as soon as the alarm on my Motorola RAZR went off. Everyone was still in bed except my dad who was in the shower. Instead of going back to sleep, as would be my normal routine, I quietly dressed and waited for everyone else to get up.
Our first challenge that morning revolved around breakfast. Vipassana and I wanted something light and quick as we were excited to get to Disneyland (a place both of my parents have been to much more frequently--V had never been). My mom, however, wanted to find a sit-down restaurant. We suggested they go down and do that and we'd meet up with them but somehow this turned into something bigger than it needed be so Vipassana and I just went down to the coffee shop near the main Disneyland Hotel building. I got myself a wonderfully yummy cappuccino and a buttery croissant. My parents met us there and we sat down outside to have a small but filling breakfast before heading away from the hotel and towards the monorail.
I'd been looking forward to riding the monorail since I bought tickets for Disneyland. Back in the 80's when I first went to the park the monorail was out of service due to construction and I was bummed. Finally there it was, ahead of us, and while I knew it was just a glorified bus on rails I was excited to finally have the experience. We went through the checkpoint (yes, they now have people that check your belongings for bombs and such), walked up the stairs, and waited.
We boarded the train with a little difficulty as the monorail employees had to place a special platform at the door to help my mom get her electric wheel chair onboard. And then we were off, cruising by the outdoor mall separating the hotel from the park and then there it was, just as I remembered it!
I may not be someone who is emotionally demonstrative but inside I was ready to jump out the window as I saw the Matterhorn come into view. Tomorrow land came into view and I saw the little cars on tracks my brother had enjoyed decades before. And there was the submarine ride (now the Finding Nemo subs) that I was disappointed by because they didn't truly submerge. I couldn't believe it but I was here, at Disneyland, again.
I felt like I was home.
I have to admit this feeling stayed with me the entire time I was at Disneyland and there are only two other places that produce a similar "coming home" experience for me: being in Prineville, where I grew up, and Eugene, where I grew up in other ways. It was odd because I'd only been to Disneyland for two days as a young-young teen and yet--and yet I couldn't help but feel I'd left part of myself back in this magical place and part of me just wanted to take off and get to Main Street where so many flash bulb memories were first snapped and touch the buildings with my hands.
And that's when I began to learn the Disneyland I had left behind wasn't exactly the same place. Sure, I was now an adult, and sure, things change, but the energy...
There was a tremor in the force.
It started in Tomorrowland where we disembarked the monorail. We started to discuss what we'd do first and decided to go into this round two or three story building which promised to teach us about the many advances of technology and such. We went in expecting either a ride or some sort of thoughtful tour but instead found ourselves walking through a series of advertisements.
Yes, advertisements and not just that, all (well most) targeted at children. In one section were a dozen computers with games children could play and when we went to see if these were educational programs we found that yes, maybe one could argue some were educational, but for the most part all were straight from Disney.com or some associated web site. My daughter shot to one of the closest computers and began to immerse herself in the game. Knowing the price tag for our visit I went up and suggested we keep moving.
We explored the rest of the building and I couldn't help but wonder if this was really the kind of thing Walt Disney would have signed off on. The energy just wasn't right. If it wasn't an advertisement for Disney.com hidden behind some "space age" video game, it was one for X-Box or...
A non-interested looking black man asked us if we'd like to take a "virtual vacation" so we said yeah, sure, that sounds interesting. So we went into a room and sat on a couch. On a coffee table in front of us with a small dumbie replica of a 50's style television set. Built into the walls were four or six flat panel digital televisions. The doors closed behind us and then it started, a five minute "virtual vacation" to Greece where we learned how clear Pioneer speakers are and how crisp the picture is on Pioneer HD TV's. The only thing that was Greek about the "vacation" was...no, I take that back. The Greek salesman was dressed like he was going Greek for Halloween. The buildings behind him, if memory serves, were computer generated. I'm still surprised I didn't get up and walk out.
By that point we were all ready to leave the building but couldn't. All the exits were locked close until a rotating section of the building was aligned correctly. Here we are, a blind man, a woman in a wheel chair, Vipassana and I and our daughter, going from locked exit to locked exit trying to get the hell out of this place and asking employees and being told take that one, no, take that one, no, take that one. Finally, we wait at one door where we're told to wait and when the building stops moving the sign says the door should open--it does not--so I push the doors and an employee comes from the other side and berates me for more or less doing what another employee already told me to do.
Did I mention Disney employees are human?
Outside fresh air and freedom. I looked at my cell phone to get the time and we walked over to an area where a large crowd had gathered to view the Jedi Knight Training. At ten years old my daughter would have pushed her way up to be in the front row but now, only months from being a teenager, she watched on with a milder sense of interest as five or six Jedi Knights came out to greet the crowd and gather volunteers for training. My daughter did raise her hand when they called for interested people but, given her age and previous experiences at Disneyland, I knew they'd stick to the younger crowd (5 - 10 year olds). We watched for about five minutes, listened to some questionable Jedi Jokes, then headed towards Space Mountain.
When I was a kid I was deathly afraid of roller coasters. I went on Space Mountain but remember it scaring the bejesus out of me. I mean, you get on, get in, and it's completely dark. I couldn't tell what was coming.
We went in the exit to the ride which is where the handicapped lines are and we waited and we waited. I wasn't looking forward to the ride as I still wasn't huge on rides where I couldn't see around the corner but wanted my daughter to have the experience and that she did. As soon as our cart climbed the first ramp we were surrounded by lights and galaxies and noises. I looked over at my daughter and her eyes were wide with anticipation--she'd never been on a ride like this before.
This time instead of being scared I found myself bored. There were no loopty-loops, no huge drops, nothing to get my adrenaline pumping. I spent the ride trying to get my eyes to adjust to the dark enough to see the tracks which I could barely make out.
The ride stopped and it was clear my daughter had enjoyed herself. Then my mom, struggling to get out of the ride, fell onto the ground. None of us quite knew what to do including one of the Disneyland employees who did her best to help. Finally my mom said she was okay and struggled her way back into the wheel chair.
Fifteen minutes later while I stood alone with her outside Space Mountain she told me she was in quite a bit of pain but, "Don't tell your dad," she insisted as, "he'll just call me a klutz."
I wasn't sure what to do. Do I get her to a doctor? Do I respect her request? Do I confront her with a speech regarding the importance of communication and taking care of oneself? I was beside myself with frustration.
She didn't go on many of the rides for the rest of the day but instead waited outside for us. I felt like we'd traveled all this way and spent quite a bit of money to enjoy the place but what could I do? Force her to enjoy herself? Force her to ride with us?
It took a great deal of patience for me to make it through the day.
The rest of us then went to a 3D movie hosted by Python veteran Eric Idle called, "Honey, I Shrunk the Audience", which was by far the most well done 3D movie I've ever seen. Afterwards we went to a few Tomorrowland shops then stopped at Star Tours.
A little back story for you. When I first went to Disneyland it was the summer before Star Tours was ready for its first customers and I was a huge Star Wars geek. Hell, I was retarded for Star Wars and neither my brother or I could get enough of the movies, toys, or video games. But Star Tours was not open and we both felt cheated.
So I was excited to finally enjoy this ride and while it wasn't anything terribly spectacular ("dated" is the word I'd use) it was great to allow my inner child the joy of going two decades back in time for this amusement.
We then headed towards Main Street where we stopped at a little joint for food that was nearly as bad as I remember it being (though I'm glad I didn't have to pay for it as a kid--they really do take your wallet for a ride!). A barber shop quartet sang and then we walked down the main drag enjoying the shops and I shared a penny arcade with my daughter which I remember being fascinated by as an inquisitive youth.
I spent much of that day and the next looking for mementos of the trip. I had about $200 on my Disney Rewards Card which I split up between everyone and told my daughter to spend the day just looking for something she could really love and remember the trip by. Hardest, though, was my own desire to find the perfect gift for my beau who I hadn't seen in nearly a week.
What says, "I love you," more than a set of Mickey ears?
Getting my daughter to pose for pictures was quite the accomplishment as well. We didn't see as many characters running around the park as I remember but the few we saw were inundated by families taking pictures. We bumped into one of the monkeys from The Lion King and I said to my daughter, "Ask him if you can pose." Acting shyly she would walk up behind him and tug on his fur not thinking that whoever was in that hot suit was constantly being tugged and pulled at and was most likely having a difficult time communicating with those in the outside world. Finally, after about a minute of this Vipassana jumps in front of him getting his attention and both she and daughter pose for a shot which you can see at the Visions page.
Later, while near the castle, we see Mary Poppins and her cohorts singing and we almost lost our tween. Yes, she saw this and it pulled at her inner child and without a word to tell us she was going right when we were going left she was gone for a moment before we realized she'd been mesmerized by this live performance. After so much concern that teenage cynicism had taken her over it was good to see that part of her childhood was coming out to enjoy the sun.
We were off then into Jungleland or whatever the hell it's called and Vipassana convinced us to go on the Jungle Cruise. I had a bad feeling about this and after we got on I remembered why.
For those who have not been on the Disney Jungle cruise it's essentially a jungle boat on rails. It slowly goes through a fake looking jungle with FAKE looking animals. I won't say much else besides that the tour guide was a darkly humorous chap (you'd have to be to do that job every day) and that the only real animals in this "jungle" were the ducks.
See Disney Vision number 111.
Next was the Indiana Jones ride which I'd never heard of before and wasn't there last go around. The line didn't look long but as you can see from the Visions it went on and on and on and on seemingly mile after mile. After awhile I wondered if it wasn't really a ride, per say, but a self guided tour through ancient passageways where various sorts of excavations were being done. As it turned out it was a ride, a ride on a huge jeep through deep, dark tunnels filled with skulls and booby traps. At one point the jeep goes through a tunnel where simulated poison darts fly through the air (thanks to air compression)--when this happened I looked over at my daughter who was ducking in sheer terror that something would hit her. But then who was I to talk, only seconds later that huge boulder from Raiders of the Lost Ark came barreling down at us and I was sure we were going to slam right into it when the jeep went straight down through the floor. Even the next day when I just had to ride this one a second time I freaked out when I saw that boulder coming right for our front bumper!
That ride rocked!
And I gotta say so did my dad. Taking him to a theme park is like taking a ten year old. Maybe it's that he's blind so can enjoy the physical thrills the ups and downs of a ride promise. Maybe it's his childhood memories of going to county fairs and boardwalks. All I know is the scarier the ride the more likely it is that this nearly 70-something will be raising his hand to get on board then screaming wildly in excitement as twists and turns hit. Yeah, my dad is a riot on the rides and always has been (except when I was ten or so, scared to death of roller coasters, and was forced onto a few by this nut-ball).
At a store across from the Jones ride I bought a stuffed monkey. Go figure, me and my monkeys.
In New Orleans we stood in the handicapped line for Pirates of the Caribbean. The women talked about where they wanted to eat and I got into a short altercation with my mother who kept trying to guilt trip me about where to eat when I told her several times in a row, "I really don't care where we have dinner, you guys decide." Oh man, I was frustrated and finally went to the head of our group where one of the Disney employees struck up a conversation but I wasn't in a mood to talk so I people watched and watched then only a foot away David Hasslehoff crossed my path.
I had to do a double take. Was that really Hasslehoff? He looked quite a bit skinnier than he had the last time I'd seen him (in the Sponge Bob Square Pants movie). Yet having lost thirty or so pounds over the last eight or so months I knew people change and why not him? I also knew, having accidently spotted William Shatner once through a hotel door, that people we grow up seeing thousands of times on a TV or movie screen don't look quite the same in person. Hell, our brains fritz out a bit because our psyches can't quite put 2 & 2 together. "That person should be on the tele screen," the brain insists, "They don't really exist."
[The only times I haven't experienced this mental disconnect is when meeting Michael Dorn (Worf from Star Trek, the Next Generation), Wayne Pygram (Scorpious from Farscape), and Virgina Hey (Farscape's Zhaan), all of whom are covered in fifteen inches of costume and makeup while in character.]
I watched Hasslehoff go up the back ramp onto Pirates with his VIP escort and listened to people getting off the ride exclaim, "That was David Hasslehoff," to which my mom turns and asks what just happened. "Oh yeah," I comment with a shrug, "David Hasslehoff just walked by," at which point she mildly berated me for not saying anything. God people! I was dealing with my brain and it happened to be short circuiting! Now that it's back on straight I can put on a calm demeanor while I feel somehow special for crossing the path of a television and movie star while waiting to get onto Pirates!!!
Anyhow, as we were waiting I was contemplating this strange mental and emotional experience and the Disney employee at the head of the line was bragging about all the celebrities he'd met and how he didn't think it was a big deal (while it was pretty obvious he did enjoy sharing the experiences). And I found myself thinking how I would have reacted if I'd seen him (Hasslehoff) as a kid at Disneyland and truth is, being a HUGE Knight Rider fan then I would have died to get an autograph from his alter ego Michael Knight (pictured above).
For those interested in all things Hoff visit: http://www.hasselhoff.com/
That said, much of my time at Disneyland was spent contrasting my experiencing as a child to that as an adult.
Next it was time for dinner. They choose a little place in New Orleans where we had some spectacular and healthy food (that cost only a few dollars more than the HOT DOGS on Main Street!). I wish I could recall what I ate as it was just delicious.
Oh yeah, outside across the road they were setting up in the second story of one of the New Orleans building to film something. They had a green screen up outside the window, lighting equipment, the whole nine yards. Was this something Hasslehoff was involved in? We'd not find out.
I don't recall much of the next few hours. We went into the haunted mansion which was just as cool as I remembered it (though this time around I was fascinated by the optical illusions knowing how they work). We stopped at various shops. And we stood in a huge crowd trying to see over everyone's heads at a magnificent display of music. Clips from Disney movies were displayed on sheets of water shot into the air from the pond, live entertainment as Mickey fought the forces of evil, pirate ships sailing by, and then finally, some pretty amazing fireworks. I think they call this an "extravaganza".
For those who haven't been to Disneyland every night at 10pm or so they have a fireworks show. This nightly show, while beautiful, is probably ten times as expensive as the one my home town holds every years.
Extravaganza.
Next we got in line for Splash Mountain, which was another ride that wasn't there when I was as a youth. The lines were long and we were surrounded by obnoxious (and rude) teenagers and me--well, I'd started to develop a feeling I was going to have diarrhea soon. Is it going to get bad? Am I going to have to jump through the line and race through crowds to a bathroom? Will the drop on the ride make me "loose" myself? I maintained myself though, surviving the thirty plus minute line, and we finally boarded.
As it happened Vipassana and I were lead towards the first two seats in the "log". Having ridden in similar contraptions before I knew everyone gets wet but the person in front sometimes get soaked so, being the good friend that I am, I took the second seat. Up down, round and round, until we see the final drop and down and down and black and SPLASH!
Vipassana was so wet she decided to head back to the hotel with my parents who were throwing in the towel for the evening.
So there we were, my daughter and I, finally alone. We walked about a bit, went to the castle, and went on some of the older rides like Pinocchio and Peter Pan, the latter of which she said was boring, dumb, and for little kids. Vipassana then calls on my cell and we agree to meet in front of the castle so the tween and I head out there where we relax, talk, and take a few pictures.
And then she screamed, "There he is!"
Yes, David Hasslehoff had chosen to grace our life twice in a single day. And so we did what any sane and reasonable people would do, we decided we'd case him. Yes, we followed David through the castle and watched as he got onto the Peter Pan ride to which I turned to my daughter saying, "See, if David Hasslehoff likes it then it's not a kiddy ride!" We then followed him into an adjacent gift shop where we watched as he looked at shirts and was randomly inundated with fans who wanted to say hi. My daughter, though she had seen him only a few times on TV and in the movies, stood only yards away with her mouth dropped open and she couldn't stop staring. This was a star and she was taken aback.
"Stop staring," I said to her, "We're casing him!"
After a few minutes of this I went out the second entrance to the store and called Vipassana on the cell, told her we had him cornered, and she'd better hurry up to the magic castle if she wanted to see him. Ten or so minutes later she caught up with us, saw him just five feet or so away, and her drop dropped too.
Well hell.
When we left the store he and his VIP guide followed behind us, literally only three feet behind. When they passed David almost brushed my shoulder--yes, my brush with fame and glory! Vipassana and daughter got on the merry go round and me, I watched David as he walked around it a few times before heading off towards Tomorrowland.
Reflections on the Hoff: Cheery, often smiling, energetic, sociable with everyone who said hi, and maybe a little tweaky. I'm glad he enjoyed his day at the Magic Kingdom.
Now don't believe the day was all full of smiles. There were the difficulties inherent in guiding a blind man and a wheel chair around. There was the intermittent bickering between them. There was the near-teen who's cynicism was becoming increasingly abrasive. There was Vipassana and I trying to keep our heads on straight and keep everyone talking, moving forward, and having a good time. And then there was my body, my knees, ankles, and hips were, by this time, miserably hot with pain and there were times I could barely balance normally.
We did not take the monorail back. Instead, we walked out the front entrance and through the blocks of outdoor malls between there and the Disneyland Hotel. Stopping just across the street from the hotel V handed me a small cigar. Our daughter, two tables away, rested her head and nearly fell asleep.
It was there that we smoked and shared our frustrations, vented, and talked about solutions to make the next day go smoother. She complained that I was taking too long with my stogie but you know, after such a day I was going to take my bloody time!
We went back to the hotel. They went to bed. I took a shower. That night I fell asleep to Coast to Coast AM.