For those of you who don't know me personally, I've had a wonderful cat for the last five or so years. My friend Daphne, who'd been my high school sweetheart years before, had her as a kitten. At the time, though, she was known as Xena Warrior Kitten.
Here are some pictures of Xena (a.k.a Ali) before she lived with me.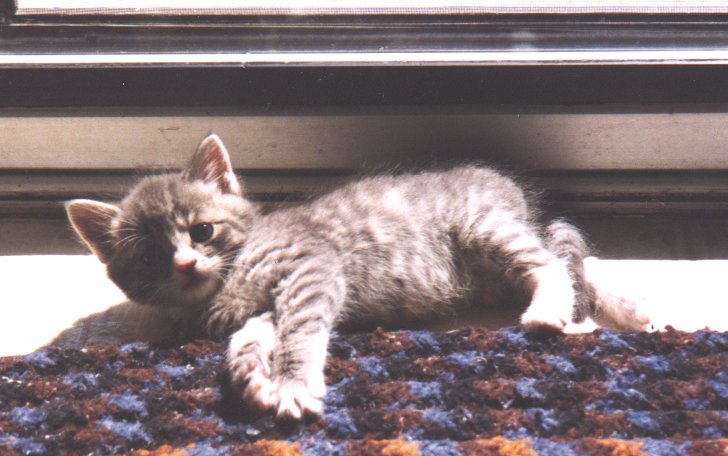 This is Mike, Daphne's husband who's a really great guy, holding a tiny Xena/Ali Kat.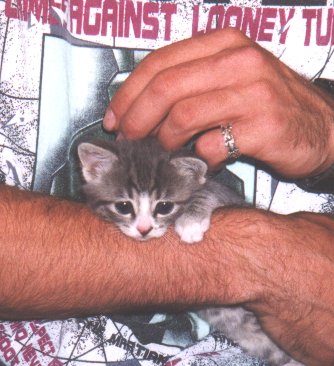 Xena/Ali trying to sleep on a Marvin the Martian blanket.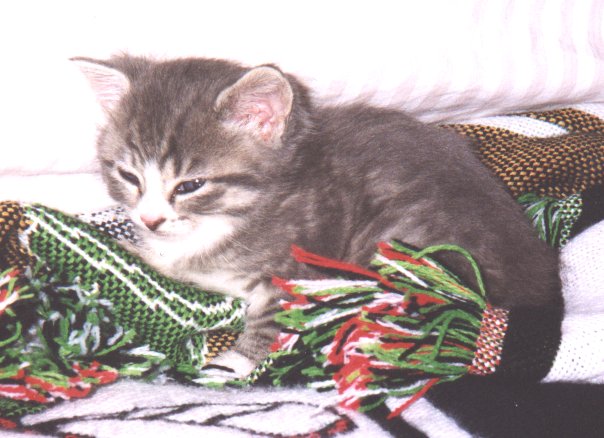 Daphne's older cat didn't react well to Xena. She offered the kitten to me. Although I was living in a small one bedroom apartment in a complex with a strict 'no pets' policy, I immediately fell in love with the kitten and took her home.
Here are some pictures of Ali as a kitten exploring my apartment.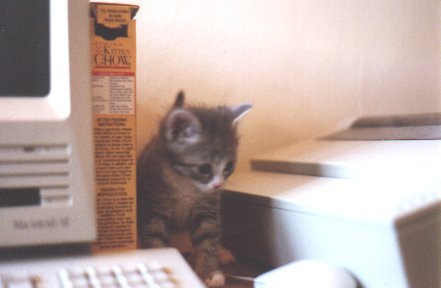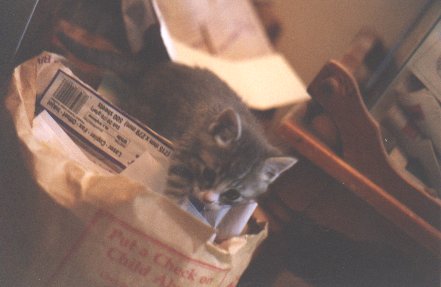 This is actually the first picture I took of her after her first few days at the apartment. She would have been standing next to my bed mewing for me to pick her up. Later she learned to grab the mattress and tug herself up and sleep with me. That is, of course, until she learned to jump.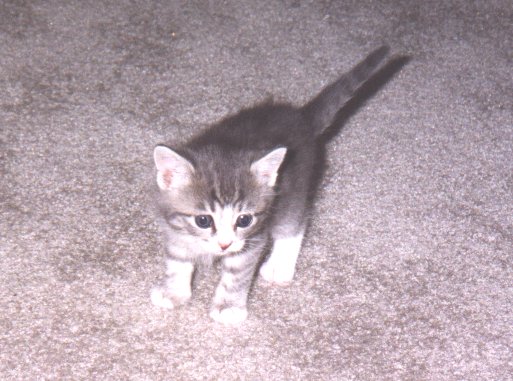 Here's Ali exploring outside the house I grew up in just hours before I got married.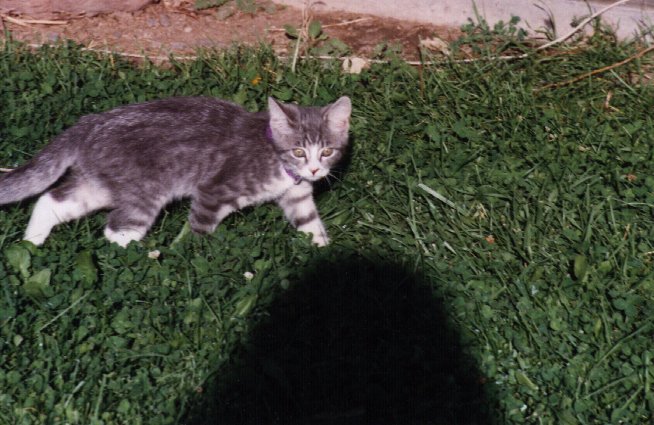 I didn't take to many pictures of her but have a few more which I'll post when I run across them.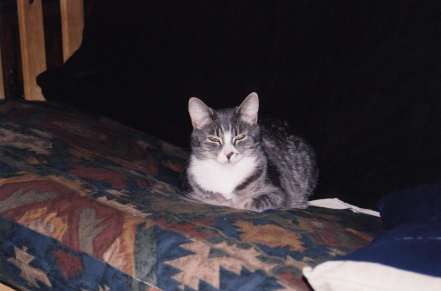 Few of you may know, but in the last five years I've lost a lot. I had few friends while I was going to University for my Bachelor's and Ali kept me company during my studies and through some incredibly difficult times. She was there before, during, and after my marriage. I've been through several layoffs and one long distance move with her and she's always been there, happy to sit in my lap and look into my eyes with a contented kat-grin. A dozen friends have thrown me to the roadside yet Ali was always there, always purring, always the best company.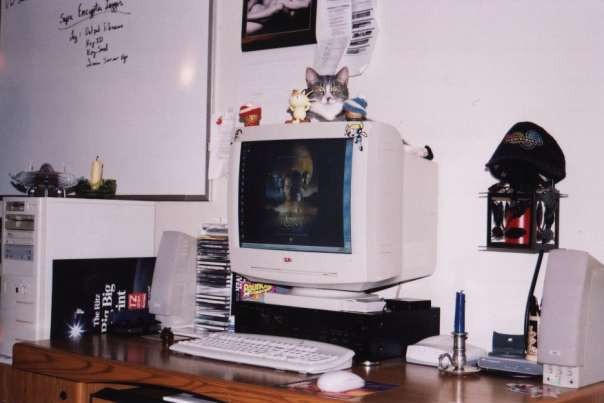 I lived for three years in a medium sized two bedroom townhouse apartment here in Portland, Oregon. Ali didn't like it terribly much. Too constrictive and she wanted out as much as possible. About four or five months ago I bought a house out in NW Portland and Ali has absolutely loved it. The house is large, plenty to explore, and there are acres of undeveloped land behind the house which she'd go out in and play for hours at a time. She'd be home throughout the day and always at night she'd be in my bed snuggled up sleeping by me.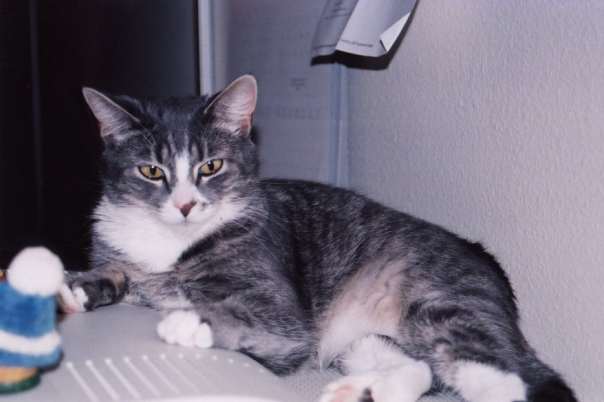 A couple of weeks ago she didn't come home. I haven't seen her since. I don't know what happened to her and I try not to think about it. She's been one of the few constants during some of the most difficult parts of my life. I really miss her.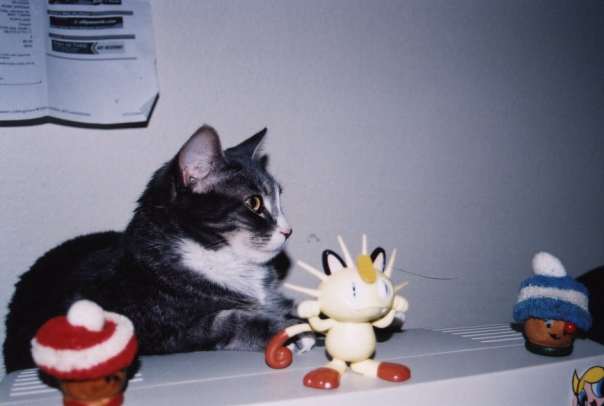 My prayers go out to you, Ali. You are a sweet and loving soul.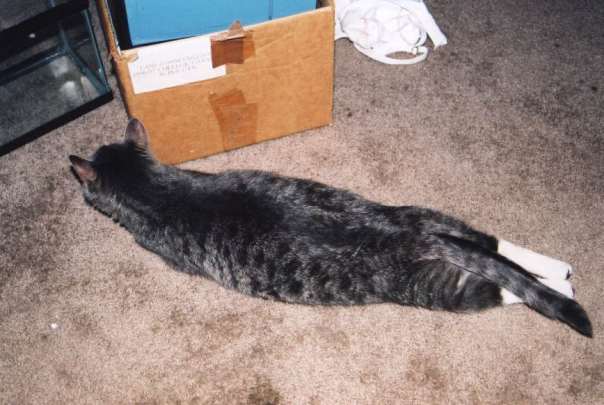 Goodbye.