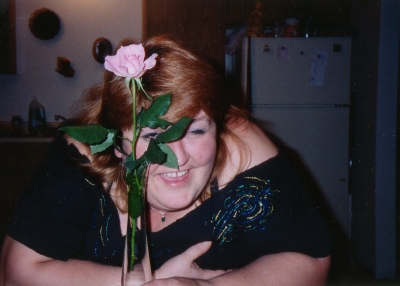 Born
May 19, 1955
Astoria, Oregon
Passed Away
November 30, 2005
Puyallup, Washington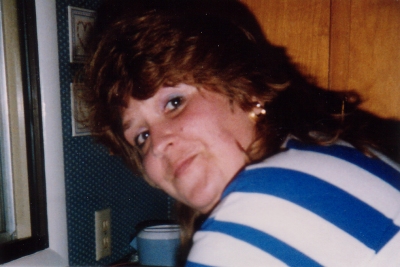 God's Garden
God looked around His Garden
And found an empty place.
He looked down upon the Earth
And saw your tired face.
He put His arms around you
And lifted you to rest.
His garden must be beautiful
Because He always takes the best.
He knew that you were suffering.
He knew you were in pain.
He knew that you would never
Be well on Earth again.
He saw the road was getting rough
And the hills were hard to climb.
So He closed your weary eyelids
And whispered "Peace be thine."
It broke our hearts to lose you
But you didn't go alone.
For part of us went with you
The day God called you home.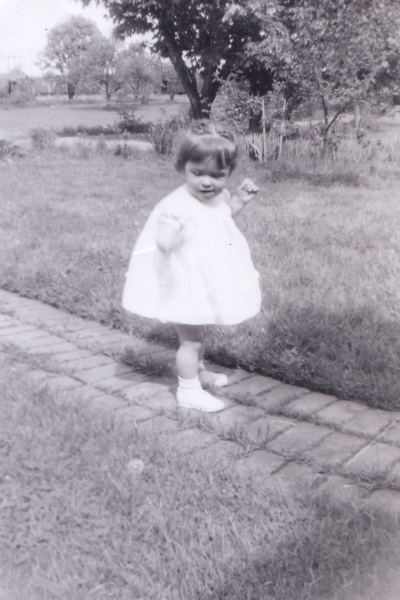 (The following excerpts were read at the memorial service)
Debbie was a collector--she collected many things, but uppermost, she collected friends and had many long time friends. She didn't know any strangers, she talked to people at work, on the street, in the check out at any store--she just liked people.
She collected bird houses, angels, many pictures of Iris, her favorite flower. She collected sea shells and loved the beach. If you looked down (or up) the beach she'd be bent over picking up another shell to inspect and see how she could use it in crafting.
She collected snowmen in recent years and made different types of snowmen ornaments. She loved the snow, and winter. Christmas was her favorite holiday, and spending it with her family was what she liked to do best.
In her kitchen she had many bee items and it's the bumble bee that I want to mention, in particular. Aerodynamically it can't fly--there's no way, it's body is too big for it's little bitty wings, but the bumble bee doesn't know that. It just does it anyway and bumbles along doing it's work. Deb was like that. She knew there were things she wanted to do, had to do and went on and did them. Cancer unsuspectingly reared its' ugly head and it was one more challenge for Deb. As with other things in her life, she met it, head on and kept on trying as long as she could. She knew there were things to be accomplished still. One day she said to me, "Mom, I know God promised never to give us more than we can handle, but sometimes I hurt so bad I wish He didn't think I was so darn strong."
Another time she told me, "This is hard Mom, but I know the Lord has a reason and one day will know, because He knows what He's doing."
So like the bumble bee, that bumbles around and flies when it shouldn't be able to, Debbie flew--straight to the arms of Jesus, because between Jesus and her dear husband Mel, they were the wind beneath her wings and she was free to fly.
We'll see Deb in the sunset at the beach. We'll feel her in the soft breezes and the roaring storms and the snow. We'll see her in flowers and birds and angels and in a baby's smile. She loved babies. We'll be reminded at unsuspected times of something she said or did and when we hear a hearty laugh or giggle we'll be reminded of her. And we'll remember her hugs as we give and receive them.
When we just don't know if we can go on without her we'll remember that bumble bee and know that she and Jesus are there to be the wind beneath our wings and we too can fly.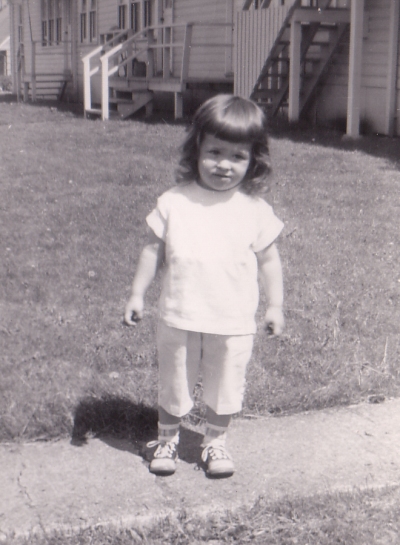 Debbi My Friend
I first met Debbit in August of 1993. We had both been hired for the opening of the Top Foods store in Puyallup. A co-worker from my previous job had told me that her friend Debbi had gotten hired on too, so to stop on by and introduce myself. So I did! The first thing I noticed was that BIG smile on her face. And who could forget that laugh?? I can hear it now!!
Our friendship blossomed and we were always laughing. I remember other co-workers walking by and saying, "What are you two laughing about now??" We would just look at each other and laugh some more. She was just so happy, and fun to be around. Her heart was filled with generosity and compassion. And who could forget those BIG HUGS?? Debbi gave the best hugs around. She would help you out in some of the biggest situations then make you feel like it was an honor to have helped. "AAWWWW it was nothing" she would say, "I wish I could do more." I think what I loved most about Debbi was her honesty. If you didn't want her honest opinion or advice, WELL, then you better not ask!!
We talked about everything under the sun as girlfriends do and always said we loved each other every time we saw each other, or talked on the phone. Debbi love life!! She felt blessed in so many ways. Her awesome parents, her beautiful children, her adorable grandbabies, her caring brothers, her thoughtful friends, and her Wonderful and Amazing husband who took such good care of her and always put her first! She truly loved us all!! We were so lucky to of known this remarkable lady and will forever hold her in our hearts. And now I'd like to read a poem.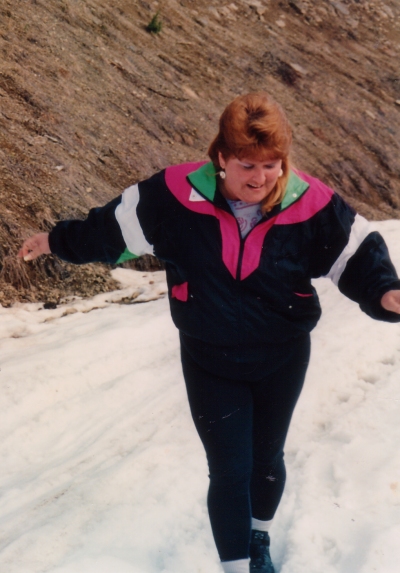 God saw you getting tired
when a cure was not to be,
so he wrapped you in His
loving arms and whispered
"Come to Me"
You suffered much in silence,
your spirit didn't bend.
You pfaced your pain with courage
until the very end.
You tried so hard to stay with us,
your fight was all in vain.
God took you in His loving arms
and saved you from the pain.
You didn't deserve all you went through,
and so he gave you rest.
God's Garden must be beautiful,
He only takes the Best!
It broke our hearts to lose you,
but you didn't go alone,
for a piece of us went with you
the day God called you home...
Thank you Debbit for being my wonderful friend and don't forget "I love you, a whole bunch in the sky..."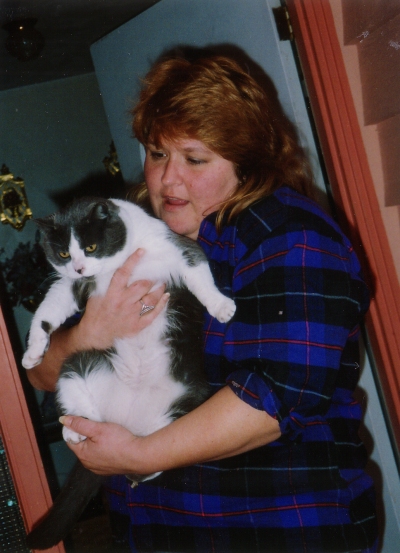 Dear Mel & family,
It's impossible to put into a card how much Debbi meant to us. So I thought I'd write a letter to you instead.
Debbi is one of those people who you meet and immediately take a liking to. She always had a big smile and a wonderful laugh that made you feel loved. And I, and my family, always felt loved be Debbi. She introduced us to you, Mel, her children and her mom and dad. Pretty soon, I felt like part of her family.
I never knew that the day I met Debbi, at work, that I would encounter a good friend as she came to be. She was a wonderful person to work with and she always had a way to get me to "chill" when I thought things were a little hectic. She could make a person feel at ease in no time at all. She taught me to not sweat the small stuff. That, in itself, was a gift.
My family came to love Debbi as much as I did. She always had kind things to say about my family and to them. She was so uplifting and there were times that I really needed a good friend to uplift me. Debbi was there. I love her for that.
Debbi will always remain in my heart. Her spirit will always be with me. You cannot meet someone with a heart as big as hers and forget someone like that.
We will all miss that wonderful smile and great laugh. But we will have our memories.
Take care. Our prayers and thoughts are with you all.